My Summer Spanish Immersion Camp Experience
MAG
November 26, 2017
The past two summers I attended different language immersion programs that teens might be interested in. Both were based in the United States. I was specifically interested in attending programs that were domestic and fully immersed in the Spanish language and culture.

This past summer I attended a four-week Spanish immersion youth program at Middlebury Interactive Languages – Summer Language Academy in Vermont. I signed a "language pledge" and committed to communicating in Spanish for the duration of my time there. We all did. We were in this together. The Spanish program is housed in a college dorm at St. Michael's College and I was paired with a roommate. I attended classes, ate in the cafeteria, and socialized just like a college student would. My Spanish language skills improved so much, and I left campus after four weeks feeling more confident and comfortable speaking Spanish. I was thrilled to learn that I even advanced a level in school for the following year. I made so many close friends from around the country and the world that I still keep in touch with. You need to be determined, but if you are fully committed, this program will greatly improve your Spanish abilities and I highly recommend it.

The summer before, I attended a two-week program at Concordia Language Villages – El Lago del Bosque, immersing myself in Spanish. The village is located in Bimidji, MN, complete with architecture, sights, sounds and tastes of the Spanish culture. Arriving at camp, I went through customs with my passport and chose a Spanish name that I would use for the duration of my experience. As "Gabi" I went to my cabin and met my new roommates. We were encouraged to only speak Spanish and completely immerse ourselves. International Day was a highlight and included all programs – Arabic, Chinese, Danish, Finnish, French, German, Italian, Japanese, Korean, Norwegian, Swedish, Swiss, Portuguese and Russian. I learned so much about my target language, the global community, and how to communicate with others in it. I made lasting friendships and would recommend this program to other teens interested in learning a new language or immersing further into one they have already been exposed to.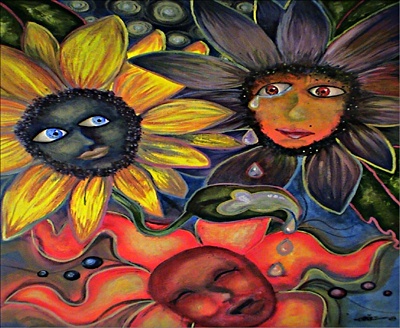 © Christine W., Davis, CA