Making a Difference with Special Olympics
April 23, 2018
I began volunteering with Special Olympics in 6th grade when my ice-skating coach told me she was training a Special Olympics athlete and I volunteered to help. I was thrilled to put my skating skills and abilities to use teaching others to appreciate a sport that I found so exhilarating. My first day at practice I was excited but also a little nervous and apprehensive. Although I consider myself a very accepting person, I had never coached an individual with intellectual disabilities. Soon after starting my fears disappeared – the athletes were warm and accepting. The team leader and student volunteers welcomed me with open arms.
I was doing a sport I loved and helping others enjoy the aspect I liked most - experiencing the sensation of cold air hitting your face as you glide across the ice. It was not about what skill level was achieved individually but experiencing something we all could enjoy collectively. As athletes improved their skills, I assisted their training for compulsory skills and helped choreograph freestyle programs which were performed at the Winter Olympic Games. It was one of the most rewarding experiences imaginable. This past summer I helped coach golf, a sport I participate in as a member of my school's golf team.  There are over 30 different types of sports offered through Special Olympics. Weekly practices culminate with competitions and Olympic Games throughout the year.
Volunteers serve as partners, coaches and counselors to athletes, and share in all athletic training. Coaching with Special Olympics is in many ways life-changing. Trainers and athletes cheer each other on in competition and support each other in times of need, as with the recent loss of our Team Leader Gary. He taught us all the value of true selflessness, compassion and dedication. He was honored this year at the 2018 Winter Olympic Games with an arm band, and his memory is in all our hearts.
The motto of Special Olympics is about finding courage - "Let me win, but if I cannot win, let me be brave in the attempt." There is so much passion and energy with Special Olympics that it is hard not to want to help make the world a better place - one of true acceptance and inclusion. Special Olympics is more than an organization - it is a family.
Volunteers are the backbone of the organization. There are hundreds of Special Olympic offices around the world and all of them need volunteers that range from coaches to fans in the stands. I encourage young people to get involved and make an impact in their community.  There are just so many ways if you open your heart and mind.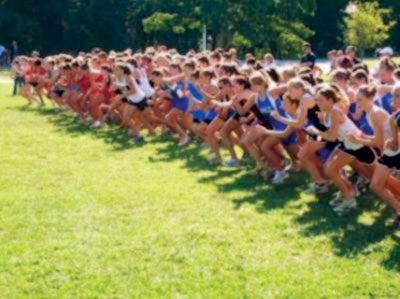 © Ashley R., Charlotte, NC