Quidditch Summer Games 2012
July 17, 2012
Brooms up! This year the famous Harry Potter sport Quidditch was played as part of the London Olympic Torch Ceremony. For those who aren't familiar with the magical game for muggles (non-magic people, that is), it's a sport that is based off the Harry Potter books by J.K. Rowling.

Muggle Quidditch first began in 2005 in Middlebury, Vermont. The game is played on actual (non-flying) broomsticks. There are four balls: a Quaffle, similar to a volleyball used to score goals in any of the three large hoops, a Blundger that is similar to a dodge ball and used to "knock" players off their brooms, and a snitch which is a tennis ball wrapped in a sock. Catching the snitch ends the game and gives the team 30 points. Each team has chasers, usually three, that score goals, a keeper to act as a goalie, beaters to throw the Bludgers at the opposite team, and a seeker whose job it is to catch the snitch.

This year in London marks the first ever international game where five teams turned up. Players from the United States of America, Canada, France, Australia, and the UK came together in Oxford, England. After a day of playing, starting at 10am for the teams, the UK was the first team out, not making the semi-finals.

The first semi-final game was played between Australia and the USA, where USA won 140 to 0. Next to play was Canada against France, where France won. Canada and Australia played for bronze, where Australia won 60-50, one of the most intense matches of the day. Finally it came to the USA verses France for the finals. The USA won with an amazing 160 points to 0.

The final outcome of the day: USA took gold, France took silver, and Australia took home bronze. Each and every team played great. The games can be viewed at bambuser.com, the channel is "Quidditch2012".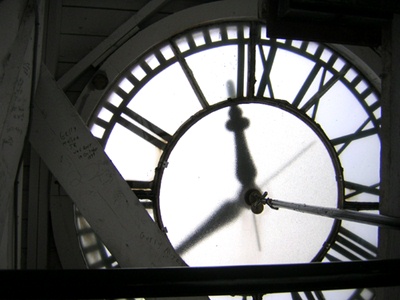 © Tatyana Z., Norwood, MA