Key West
October 9, 2009
Two miles wide, four miles long; welcome to the tropical island known as Key West. Key West is part of the long string of islands south of Florida's peninsula. This summer I went to Key West for a vacation, a nice getaway from my busy hectic life, but in turn found something so much more. During the two weeks of before my departure I encountered so many things it made my head spin.
Every night in Mallory Square, persons would gather to watch and gape at the magnificent and famous Key West sunset. Street Performers from all over, who lived off tips fought for your attention with their lively and unorthodox acts. A British Man balancing on a tight rope- juggling knives! Don't forget the man who could fit into a box about two feet wide! My favorite had to be the Bicycle Man. Painted in all silver he stood beside an old fashioned silver bike, a wet paint brush dangling from his slender fingers. Someone gave him a tip, he made electronic sounds and began to move only to shortly after stop and become still.

Yet, after everything I encountered in Key West, snorkeling the Great Barrier Reef had to be the highlight. The beauty was breath taking; it was all so life like and vivid. Fish in an array of colors, even some Barracudas lurked in the crystal clear waters. But after two weeks I was happy to be home, knowing I would never forget such a wonderful experience.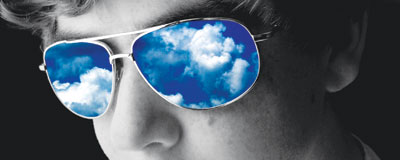 © Joseph B., Mesquite, TX