What happened 2,000 miles from home
August 24, 2008
Whenever summer rolls around, I find myself in desperate need of "summer cleaning." With the school year finally finished and finals over, my room is an absolute jungle of books, newspapers, sheet music and what not. Really, it's quite horrific.
So I was cleaning my room a few weeks ago, and I came across a small envelope at the very bottom of a gigantic stack of schoolwork. It was nothing extraordinary -- white, of typical size, not fat enough to stand out as anything -- until I flipped it over to reveal the sender. The lettering was done with painstaking neatness, with a ballpoint pen: "Pinghu Xinhua Compassion High School," followed by the address of the school. I almost cried when I read those words, the name of the high school that had not escaped my lips for nearly an entire year.
It began last February, when a few friends and I had a discussion about third world countries and how fortunate we were to be in America. Yes, a little cliché and a little strange, but conversations like that were not unusual among us. Thus was the birth of the Global Compassion Project. My friend, Priscilla, happened to be familiar with a New York based organization, Renewal Foundation, that had offices around the world to bring education to the impoverished.
That's when the project really got under way. After gathering a team of nearly 50 people, comprised mostly of high school and college students, we decided to fly to China that summer to work with a compassion high school, a school that provides free education to students who could not afford to continue their studies. China, whose gap between the rich and the poor is one of the greatest in the world, was in desperate need of some aid. Or at least the poor were. We teamed up with a compassion high school in Pinghu, China, founded by Mr. Wang Chien-Shien, the finance minister of Taiwan. Because compulsory education in China ended in the sixth grade, few exceptionally bright students had the time or money to be able to go to college. Schools like Xinhua, which we worked with, took those in impoverished agricultural areas and offered them three years of free room, board and tuition. According to Mr. Wang, education of the youth offers hope to the future of China. From there, we embarked on a remarkable journey. Before our trip began in the summer, there was much paperwork and bureaucracy to be taken care of. After making sure every student was eligible and qualified to fly overseas, we began the preliminary steps of the project: collecting a library and designing teaching material, and by then time our plane landed in Pinghu, we had a full-sized library of over 1,500 books for the students.
We were there for a month, teaching English to the students. Though I first struggled with their shyness, I eventually realized that they came from a different culture, a culture in which silence denoted respect. There were several instances of extreme culture shock at first -- the bad smells, the unsuitable classroom environment -- but in the end, my students and I became close friends. Outside of the classroom, we sat in the campus cafeteria and talked, or we played basketball in the gym. We even invited them into our dorm rooms, which, to my dismay, were renovated to include air conditioning and plumbing services for no purpose but to keep "the Americans" comfortable. I was touched by the school's generosity and wondered what my students must have been thinking as they stepped inside. I wished we lived just like they did, for we were no better than they were. In fact, I felt a deep respect for my students, who were so eager to learn, who had the most contagious and adorable personalities. Though many were actually older than I was, we treated each other as equals, and with time, we were having nightly conversations in the athletic field behind the dorms.
I learned of their culture, their interests, the central activity of farming that dominated most residents' lives. We told stories, sang songs and shared endless laughs. I wanted those nights to last forever, just me and my students, in a circle on the field, teasing each other and laughing like lunatics until curfew.
One of my students, Carissa, invited our team to her house one day. It was miles away from the school, in an underdeveloped rural area. She literally lived under a few sticks covered with tarp, and I could not help but feel overjoyed that Xinhua had saved her from the life of a farm hand and had allowed her to reach her full potential and bloom into an intelligent, friendly girl who may one day change the future of China. In spite of the heart-wrenching surroundings, I felt such happiness and hope that a few years from now, she may be changing the world. I know she changed my life.
A month came and passed, way too quickly. We seemed to have just stepped into the school moments ago, and I was back on the plane, bound for Los Angeles. All the while, I wrote letters to each of my students and friends, encouraging them, telling them to never give us and to always have hope. I told them I believed that they can do exceptional things and that I admired them for who they were. Then I dropped the letter into the mail, hoping that the government wouldn't seize it.
Weeks later, I received an envelope. It contained letters, in nearly perfect English, from my students, who told me about their studies and their families and their teachers, and most of all, how much they missed me and loved me. I felt so blessed to meet them, and as I read those beautiful words, I could not help but beam with pride. They are going to change the world one day. I know it.
It has been a year, but the smiles and the frustrations and the friendships are still strong in my mind. Rereading those letters, I felt a tear slide down my cheek. I love them and I always will.
And I know that as long as there are people like them in the world, my job is never done. I will travel to Africa, to the Middle East, to Southeast Asia -- wherever I am needed. Education opens new veins of possibilities for the talented souls of the world, and I know that I want to be the one to open as many windows as I can so their spirits can get some fresh air, soar out the window, into the sky, and be changed.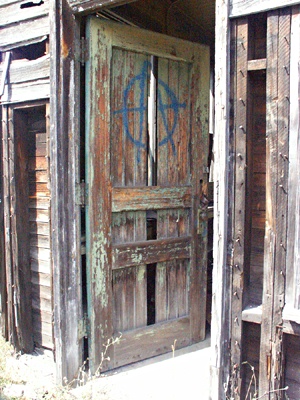 © Anonymous