Bathrooms in Japan
MAG
August 17, 2013
What is essential in life? Food and shelter, of course, but don't forget bathrooms! Many people take for granted that bathrooms are always there to suit our needs, no matter where we are. However, behind all of that convenience is a lot of hard work, especially in Japan, where the otearai, or bathrooms, are among the cleanest and most convenient in the world. By looking at something as mundane as a country's bathrooms, you can get a sense of the people who live there.
I lived in America for six years, and when I returned to Japan, I noticed that the restrooms here are unique compared to the States'. Perhaps the most notable difference is the washlet. This type of toilet has a heated seat and a built-in bidet; the water pressure and temperature can be adjusted by a colorful array of buttons. By cleaning the user, it makes them feel refreshed and comfortable. Nearly 70 percent of Japanese households have a washlet, so it is considered the "normal" toilet.
Also, almost every public bathroom in Japan – whether in a library, train station, or park – contains a list of people who clean the bathroom and when they cleaned it. Bathrooms are normally cleaned hourly, so I rarely see a dirty public bathroom. Even restrooms that are not used often are kept clean, so anyone can feel comfortable using it.
By looking at Japanese bathrooms, it can be inferred that the Japanese people value cleanliness. The word kirei, which means "clean" in Japanese, can also be defined as "pretty, beautiful, and orderly." "Clean" is a part of many words with positive meanings, which shows the importance of sanitation.
Japanese bathrooms not only reflect our appreciation for cleanliness, but our consideration toward others. In a world where more and more people are only thinking of themselves, there are still those who do something as humble as keeping a bathroom clean for others whom they will never meet.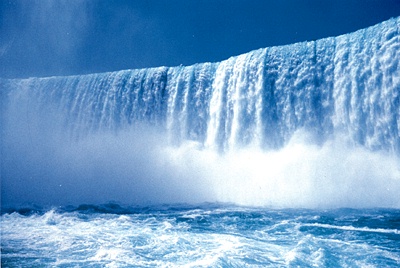 © Jason B., Philadelphia, PA