Cinderella's Cobbler
March 27, 2017
Time flies, doesn't it? I was once 16 when my whole family turned their back because I got expelled from school. However, I knew that I would get something going in my future. Without school my inspiration would be nowhere because from that moment my whole concept and point of view changed. Without that excursion I wouldn't think of a better way to change my life. "I was totally fascinated by that shoe. I'd never seen shoes like that." That's the day that I will always remember and my thanks go to my high school for that.

When I was 18 I started working at the Folies Bergere (since I had already failed my acting trial) where I got my first chance to actually get something done in my sketchbook. That was my first shoe ever which was rated unprofessional, designed for a dancer. That was when I learned the in's and out's of a shoe. One bright day, the colour red, remained in my thoughts. The one moment I hated was when Giuseppe Zanotti started to create shoes, however they were terrible. From that day I got highly inspired to start my own kind of job and to design shoes so that I could be on top of the list and have no competition. Something huge which represented a strong message to love and it's strong exterior. It all happened when this secretary gave me a job opening that let me open and design a shop with extraordinary type of shoes. The only reason I took the job was because, "I know a woman means business when she puts on red lipstick on!" This also indicates my strong love for the colour of red!

"My assistant was sitting there, painting her nails red. I took one look and decided to colour my soles red as a statement for the season," It was only 1993 and the princess of Monaco asked me for a customised pair and later on that day Madonna wanted a pair which she wore in her videos. That's when Louboutin was introduced to the world. Those were my favourite kind of days, whenever a client wanted a special kind of shoe, I would put strong passion toward its invention.

Now, I have to say that my life has had its ups and downs, I have had a couple of failures, major wins and of course meeting new people with great authority has led me to my success. You know, people have always accused me that my shoes are definitely very uncomfortable. However, my answer is, "I would hate for someone to look at my shoes and say, Oh my God! That looks so comfortable!" Also, some people ask me when will I retire however it's true that people's motivation doesn't last forever, though mine will last until my eyes will shut. "For inspiration, I often imagine a courtesan living out her life in a circus".

The best part is that today I enjoy my success and ignore everything that people try to say about me. I love hearing compliments but I know what's right and what's wrong so no one can judge something I created.
Because people think my shoes are overpriced it's because of its pure handwork and depending on the material. Money is absolutely nothing above my interests, I design because it's my life. "Life is a game, money is how we keep score!"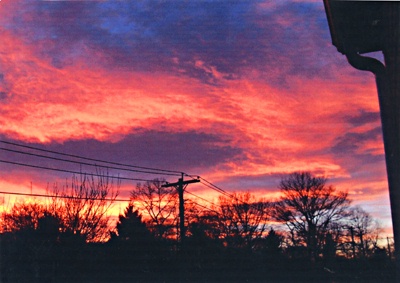 © Robbie M., Milford, CT