Someday. Somewhere. Something. Someone
March 20, 2013
Summary:
Sixteen-year-old Axel is trying to make something out of himself. To lessen the fear and anxiety of starting another marching band season and then his sophomore year of high school, Axel starts writing letters to a stranger, "someone" he thinks is nice but has never met in person.

In the summer, Charlie finds a friend and soon crush in his band mate, Elizabeth. He also overcomes his chronic shyness and creates a groundbreaking connection with Elizabeth, who is always subsided with her "weird friends".

During the course of the summer, Axel has his first kiss, he deals with butterflies, he experiments with depression and outplacement, and he makes a girlfriend , loses her, and gains her back. He starts a journal writing songs and writing the lyrics to the songs he listened to while he's not with Elizabeth. He then swears that he will get her back even though she doesn't want anything to do with him.

Axel has a relatively stable home life, though, with supportive, if distant, parents to fall back on. Unfortunately, the family ties soon start to break when Axel comes close to killing himself. His mother can't do anything but cry.


Axel's final letter closes with feelings of happiness: getting through with his sophomore and junior year of high school, finding his place with the family, and trying his best to live in paradise. Axel hopes to get out of his head and into the real world, finding himself in life and smile, instead of just watching it fly by.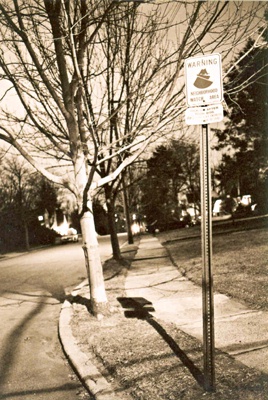 Richard P.
Someday. Somewhere. Something. Someone