Kingdom of the Moon
August 10, 2011
Summary:
Laura Helena has everything she needs in the beautiful Nature Kingdom. When she is dubbed the godess of nature, it seems things can't get any better.

But things are starting to go downhill. Laura's father, Kepheus, god of nature, is trying to keep her safe as the break-ins get worse in the castle.

One night, when a mysterious boy, torn up by a tiger in the woods, arrives at the castle, her father passes on the responsibility of healing him onto Laura. He tells her he needs to travel to another kingdom, with her mother, and that it is something that is extremely important.

Though Jericho's dark humour and annoying sarcasm consantly bothers her, he knows that her father is in trouble, having gone on a dangerous quest with her mother to an unsafe kingdom. Laura must set aside her feelings and trust him to help find her captured mother - and father - before it's too late.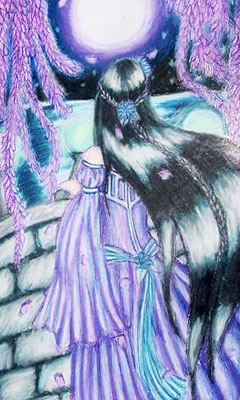 meteorshower
Kingdom of the Moon