I am not a patriot
MAG
I am not a patriot.
Not anymore, anyway.
The youth shall destroy this unity called the United States.
A unity which obstructs our people.
A unity that exploits any and all for economy.
The unity will fall and a new one will rise in its place.
We are the youth
We are the future.
The new system will replace the old
(and there must be a new system for that is the

nature of things)
A system based on different principles.
Authority will not run our country.
Authority will fall and the people will rise.
The People, just who was intended to rule.
The Bureaucrats will fall.
We the people will follow the examples of those who came so long before us
Those who called themselves the Sons of Liberty
Liberty has been poisoned and is a dead word
Our strength will amaze those who came before us
Our power will overwhelm the masses
This government's weaknesses are bleeding through.
Iraq is the beginning of what soon will be the end.
Our lives as we know them will soon halt in a fury
Understand me when I say that no stragglers will be

left behind
Understand when I say it will be the blind leading the blind.
The uprise is now and tomorrow never rests
We shall rise against and we shall prevail.
We are the future and the future is today.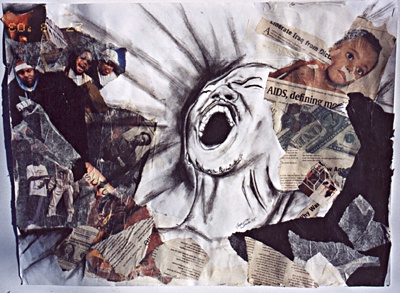 © Anonymous