Modeling Career Worth Striving For
September 27, 2019

There was always a dream that I wanted to reach. Even if I was always doubted on, it never stopped me. I've been wanting to model since 7th grade and at least become some type of influencer or a celebrity. I can't necessarily achieve those dreams right now but I know I'll be able to reach it. Regardless if i get rejected by agencies, I'll still make it out there somehow. Why modeling? Modeling because I like behind a camera, becoming a piece of art, and helping a friend or celebrity get their brand out there in the world.

Being behind a camera feels therapeutic to me. While you're in photoshoots, your mind isn't really focused on your everyday problems or anything that is able to lower your vibrations. You're more focused on what poses to make that fits what "aesthetic" or "art" you're trying to create or even better, your mind is free and you're flowing. The worst that could ever happen is having people stare at you. When it comes to photography, there is some type of art behind the pictures being taken. Whether it could be scenery, lights making an effect, backgrounds, etc. Adding props or being able to represent something with your body features, it's a piece of art. Even then, stuff like this can help with advertisements. This is part of the reason why I'd like to model, is to help advertise people's products and art can draw so much attention to advertisements as well.

The steps I'll need is to practice poses. Poses are important, it's what attracts to the models and people with their brands. Next thing I need to do is build a portfolio, it's what increases your way into the modeling industry. Speaking of that, I'll also have to find a good agency. Making sure to review agencies before trying to apply and cast for them because some agencies may be asking for different things or may have a horrible review rating. After that, be patient for results and people to email or call you right back.

The help I'll ever need right now is parent's permission but if I were to do this after highschool, all I need is a personal photographer or have little photoshoots to build up a portfolio. There are lots of great photographers in my area, I just need to watch for their reviews and what type of photography or art they go for in their pictures. Also, prices are important! Sometimes photographers set the price up too high for no reason.

In conclusion, there's always a dream that I always wanted to reach. Modeling always seemed nearly impossible to reach because of its strict rules. I'll make it possible because I love being behind a camera, being able to create art, and get somebody's brand out through the media.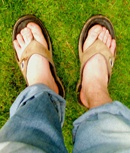 © Caitlin E., Sammamish, WA