Experience
December 7, 2009
Peace is scary in a world where war exists. For peace isn't often known, turmoil and pain seems constant. Death is inescapable no matter who you are or what you do. Love is thrown around as extra change to often..taken for granted.
No matter what else exists change will alway exist...come along.
Peace may be short lived but is worth embracing, even if you don't live to see peace kept. We should hope for it for the ones to come after us. Turmoil and pain may seem to constantly knock you out, to reign over you at times ,but fight through pain and confusion, letting nothing stop you.
Death may be inescapable but, it can be a joyous thing ,not a despairing time. Love may be thrown around and away so often, it may be risky but without taking a chance on Love how can we truly experience all Life has to offer us? so in closing ; Fight for what you believe in ,Stand up for peace , Love while you have the chance,and Remember change is sure to meet you at every corner.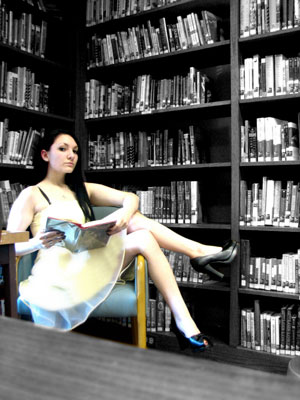 © Jessica F., Bradford, MA