Who Are They?
July 8, 2010
"So often people you admire at a distance do not mean so much to you when you meet them." Eleanor Roosevelt once wrote this truth. Most of us can agree that they've met someone who- lets say- had a fake face. They were not who they seemed to be. Mrs. Roosevelt seemed to think this happens and so do I.

It's happened- no doubt. I met someone I thought I knew- that is until I knew them. There's an appearance people put up- like an invite. You get a pretty invitation. It could be such a fancy invite and end up as a fail of a party. It's a first sight kind of thing. The kind those people want you to see, but isn't true. Or maybe it is true, but there might be other stuff that make this truth an imbalance to who they are. For example, they might do good acts making them good, but what if they are stuck up and mean that's bad. Imbalance to who they are.

Like enhancing one aspect about them to cover all the other flaws. But does that make them good or bad? Can I find that to be less admirable or not?

In my opinion, shouldn't you be who you are rather than hiding it? I was raised by the thought of being myself. Being my own special person. Shaping who I was. And if they are like this and make me think like Eleanor Roosevelt said, Who are they?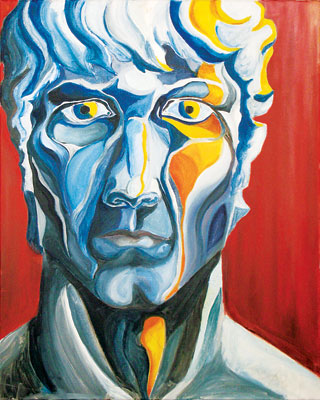 © Michael R., Cambridge, MA