The Never Ending Tea Party
February 20, 2011
Remember when you read Lewis Carol's Alice in Wonderland before reading the latest twitter on Facebook. Remember how Alice fell down the rabbit hole and into a world that no longer fit the rules of the reality you were used to? It seems like once you reached the point in life where most people assume is when you become a teenager you fall into a rabbit hole of your own. There are strange creatures that you never knew existed and you can't figure out why you don't fit in. In my rabbit hole the creatures aren't covered in fur or hearts, but with makeup and barely enough clothing to differentiate us from the type of creatures mentioned earlier (since they're talking animals and cards.) The tea parties haven't changed much though. Some girls still pretend to be princesses and the usual diet at these occasions haven't changed much either, they're still imaginary. It's scary, no terrifying, realizing that what we call fact is not much stranger than reality. It's like the lyrics from "Brick by Boring Brick" by Paramore,


"It's all about the exposure the lens I told her
The angles were all wrong now
She's ripping wings off of butterflies".
There is always going to be a Mad Hatter and a queen who is always screaming, "Off with her head." Sometimes it feels like we're always running away from a pack of cards or chasing after a white rabbit, but you just need to remember there's someone ready to hold you after you wake up from a bad dream and that's its still Wonderland.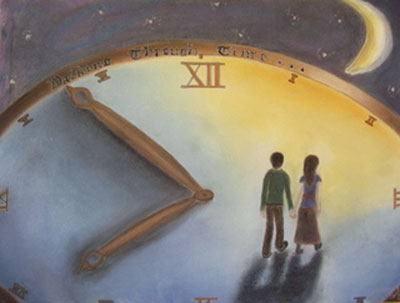 © Carollynn G., Hawthorne, NY