SoCal
October 4, 2013
Do you like nice weather all year long? No getting up an hour early to pre-heat your car? Experiencing new and different cultures? Nice big towns? If you said 'yes' to any of these questions, then Southern California is the right place for you.

Have you ever heard people say things like "California is for rich people," or, "California is for people who are trying to get famous"? Well, what these brain-washed lunatics-who, dare I say, have never been to Southern California-don't know is that places like Burbank aren't even for the 'upper-class'.

Have you ever taken a language course in school, but not been able to use it? In Southern California, you would be able to put any language to use. You would also learn about several different cultures. The different cultures provide diversity in grocery stores, and farmers markets. You would be able to eat and learn to cook different foods, learn new languages, and make great friends.

On New Years Eve of 2012, the weather was 53 degrees. And no, I don't mean -53 degrees. The weather in Southern California is always pleasant. You don't have to get up an hour early to pre-heat your car. Spend a fortune on heating your home. You also don't have to waste your energy on shoveling snow just to pull your car in.

So, what you do with your life is your decision. But my choice would be to live a nice, carefree life in SoCal.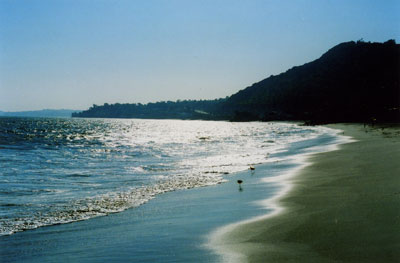 © Adam L., Washington, DC