New Year, Not "New Me"
April 26, 2016
i have always joked about the quote, "new year, new me."
And that is exactly how this year began, with mocking and laughter. Yet after all the parties and celebration, i began to question myself: why do i make fun of it? Sure, most of the people that (over)use this quote end up making some sort of radical resolution and wasting $40 on an unused gym membership. But it doesn't have to be that way.
You don't need a resolution to become a 'new you.' All you need is a frame of mind. Just an image of a person that you can envision yourself becoming, and an internal drive to get there. We all picture change as this intimidating, overarching idea that appears to be unattainable by any average human. But change starts with the small stuff. It starts with the healthy foods. It starts with the limitations of mindless, meaningless technology. It starts with the consciousness of your attitude towards the difficult things in life.
It starts with elevating your mind above your vices.
Sure, change isn't going to happen overnight. You aren't going to wake up tomorrow and not recognize the face in the mirror, i can promise you that. But with a list of minor self improvements, you can easily point yourself in the right direction.
"New year, new me" may not be the quote to describe my 2017, but it might just be my inspiration for change.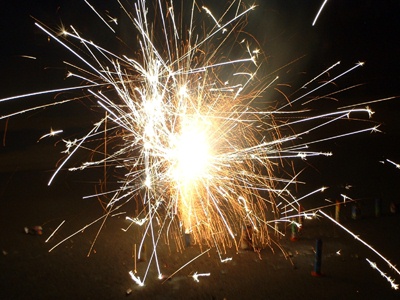 © Kevan B., Beaverton, OR