I Am Not a Cookie
MAG
Throughout my education, I have been a cookie in a cookie-cutter educational system. I am assigned to a school based on where I live. I've been forced to take classes in my senior year that I am not interested in. The biggest flaw in our educational system is that those who make the laws are legislators, not educators. Students who want to get ahead and start their college education early are discouraged and often punished for their ambitions.

Many European countries allow parents to choose where they want to enroll their children. Each student is given an amount of money by the government to pay for education. This money is attached to the student instead of given to the school in their area, allowing parents to choose either a public or private option. When parents are allowed to select, schools are forced to compete for students, making the schools better. They hire more qualified teachers, and offer more extracurricular activities and a broader range of challenging classes. Competition, by its very nature, makes the schools better.

Here in America, we fail to follow this example in most cases. Students are usually assigned to a school based solely on their address. Those who live near a school that is notorious for gang violence, drug use, or simply unqualified teachers have no choice but to endure a mediocre education. Some families refuse to accept this and lie about their addresses in order to attend better schools. Parents caught lying are slapped with outrageous fines and, in some cases, even jail time. Schools are cracking down on those who want a better education at their school (instead of being flattered). Legislatures should not make laws that hurt the school system.

As cookies in the cookie-cutter educational system, students' interests are of little importance. Internet correspondence courses are rarely used in schools. Many students do take classes online or at local colleges to graduate early. Several of my friends who chose to challenge themselves by starting their future early were punished by not being allowed to walk across the stage and graduate in front of their friends and relatives. Meanwhile, others who either flunked or were missing credits were permitted to walk at graduation to avoid embarrassment. This hypocrisy is a hole in the system.

I'm sick of being a cookie in the educational system. Actual learning is becoming discouraged. Instead, protocols and statewide tests that lead to school funding are upheld and taught. I don't want to be a number or a test score. I want to be a voice, a student worth teaching.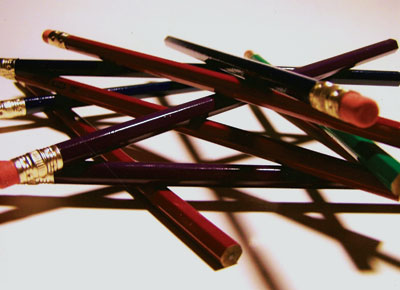 © Anonymous