Hell
April 13, 2009
Ok, now before i go on please note that if you are very religion oruianted I would very much apperciate your feedback thank you...

So we all pretty much think that what you do in your life depends on if your going to heaven or Hell right.. well I disagree, how can there be such a thing as hell??? God forgives as the bible says so no matter what you do you can't go to hell... god loves all his children so how could he possibly put one of his children to burn in hell.

I will say I do talk about me going to hell but i do not find it actually true. you can't be sent to hell, I don't see why God would want to see his children suffer. We were put on Earth to make mistakes and learn. no matter what we do that is incrediblely wrong we can't be put in hell.

Now please leave your words, I wrote this because I was thinking about it and I thought well maybe there is no hella nd it was bothering me all day so i had to voice my opinion and say something so please leave comments (positive and negative)!!!!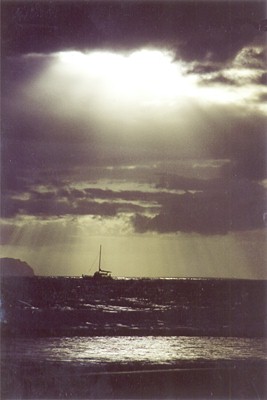 © lily H., Kekaha, HI