America Hasn't Had Normal Politics Since Clinton
December 29, 2018
People hear the same four words every time someone tries to explain the Trump administration; this is not normal. Tensions are running high, the country is seriously polarized, all voters hear about is scandal twenty four seven and President Trump's comments have oftentimes been labelled as abnormal, radical, extreme, and even offensive. This political climate is definitely not normal, but normal was done away with a while ago. Specifically, in 2000. After the Bush v Gore Supreme Court decision, that was the start of a political shift. What cable news talking heads consider normal to be is that the President is generally popular with a couple scandals here and there, the country is mostly unified and whether or not you had a D or R next to your name on a ballot didn't matter too much.

That idea of normal left American politics when President Bill Clinton left the White House and President George W. Bush was sworn in.

Firstly, George W. Bush's presidency was not normal. He was elected under very special (and heavily scrutinised) circumstances and he wasn't a very popular president. Even though he had an approval rating of 90% according to a Gallup poll on September 21st and 22nd of 2001, he had a record low approval rating of 25% in the entire month of October in 2008. Approval ratings that tumultuous definitely isn't normal. In addition, his foreign policy decisions in particular polarized the nation. In fact, Business Insider created a list of most polarising presidents according to political scientists and George W Bush was third, only behind Andrew Jackson and Donald Trump. Lastly, partisanship only got worse during his presidency. With a nation divided over the war on terror and other foreign policy matters, President Bush didn't create partisanship, but definitely made it more toxic.

To the untrained international eye, Barack Obama's presidency was normal. Domestically, it was anything but. He was extremely polarizing, only slightly less than George W Bush. His highest approval rating was 69% on the 24th of January in 2009 according to a Gallup poll and on the 9th of May in 2014, his approval rating was 38%. That's quite a range, but some would argue that earlier presidents had more range in approval ratings. That's true, but they didn't have the fire breathing dragons known as partisanship looming over them. The rise of the Tea Party, an anti-establishment subcategory of the Republican Party, happened under President Obama. The Tea Party prides itself of having policy positions outside of the norm and their goal is to change Washington. If you want the typical Washington normal policy-wise, Tea Party supporters will be the first to boast that they're not it. With the Tea Party unfortunately comes partisanship. In fact, all of President Obama's major accomplishments got through Congress on party line votes. That doesn't sound like a unified country behind the president. At face value, Barack Obama was the last normal president but when you look at the criteria, you see that this is a misconception.

Now, onto who's currently living in 1600 Pennsylvania Avenue. Where do I even begin on how Donald Trump's presidency is abnormal? If you just look at the criteria, it's fairly obvious. The country is definitely not unified. America is seeing a rise of extreme politics on both sides of the aisle, hate groups feel emboldened by the current political climate. On one side, progressives demand that President Trump be impeached and removed from office but on the other side, Trump supporters will go to any lengths to protect the president. The difference is stark. President Trump is also deeply unpopular with his highest approval rating being 45% and his lowest approval rating being 33%. According to Gallup poll history, Trump's highest approval rating is lower than President Dwight D. Eisenhower's lowest approval rating. That tells you something, doesn't it? Perhaps one of the reasons why is how polarizing he was before he took the Oath of Office.

Partisanship is even more common in Washington now that Trump is sitting in the Oval Office. For example, Supreme Court Justices Neil Gorsuch and Brett Kavanaugh were confirmed on a mostly party line vote with a little help from red state Democrats like Former Senator Heidi Heitkamp (D-ND) for Justice Gorsuch and Senator Joe Manchin (D-WV) for Justice Kavanaugh. Earlier in Trump's tenure as President, Republicans passed a tax reform bill. Underline Republicans, Democrats hated the bill with a vengeance. That only got through on a party line vote, just like what would've happened if Senator Susan Collins (R-ME), Senator Lisa Murkowski (R-AK) and late Senator John McCain (R-AZ) had all voted yes to the healthcare reform bill that was meant to replace Obamacare. The divide is deeper than ever and the country is already witnessing the consequences of this division (take when Minority Whip Steve Scalise (R-LA) got shot during practice for the Congressional Baseball Game). Love him or loathe him, we can agree that this presidency is out of the ordinary, for better or for worse.

When cable news talking heads talk about the abnormality of the current political climate, it is misleading since America hasn't had by definition 'normal politics' for 20 years. No president is squeaky clean, but the craziness of today's politics is out of the ordinary. President George W Bush was incredibly polarizing, too much to be normal. His approval ratings were tumultuous and his presidency was the beginning of a political shift. The Tea Party started rising under President Obama and the country became even more divided. Now with the current Commander In Chief, all of this is only getting worse. If America really wants to get back to normal, politicians and constituents alike have to somehow transform the political arena into what it was back in the 90s. How do we do that? With the ballot box. When will this happen? That's up for America to decide.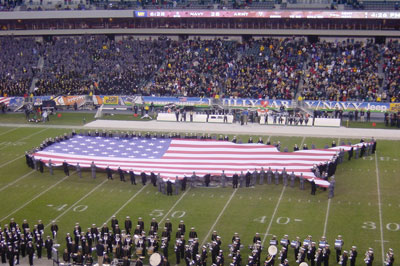 © Kristin B., Middletown, DE