Love Over War
April 27, 2012
Imagine a world where there was no conflict. Where in the beginning there were no swords clashing or shields shattering or kingdoms falling. Imagine if in the beginning everything was peaceful. Perfect.

Today our quarrels would be settled easily through a conversation or discussion. No threats, no fears. It would end with smiles and a hand shake.
People wouldn't walk the city streets in fear, no one would have to rush to lock their doors at night.

Imagine a world where our firearms were only used for hunting. Not hurting. Imagine a world where whenever we killed an animal or chopped a tree we asked for forgiveness and used those resources for something important.

Today when someone said they were going hunting they would bring back fair game. They'd skin it and cook it themselves. They'd use it to feed their families. Today people when people cut down a tree it wouldn't be because they didn't like it their or they needed the land but because they needed to build a home or keep their children warm.

Imagine a world where we as humans thought things through.
Where we didn't jump to conclusions.
Where we didn't judge each other.

Imagine a world where we chose love over war.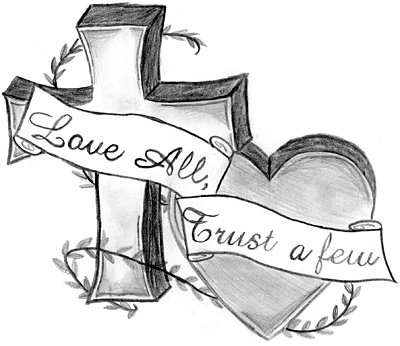 © Gina W., Glen Gardner, NJ