India's Battle of the Sexes
MAG
April 15, 2013
She glanced nervously at her watch: 9:30. She sighed. It was late to be traveling, even with a male friend. She looked around the street; it seemed empty, but you never knew in Delhi. Her hands knotted nervously as she waited for the bus. Her friend, too, seemed ill at ease. After all, in Delhi, no sensible woman is out on the street after 6 p.m. The movie wasn't worth it, she thought, mentally promising herself never to go to a late show again.

She sighed again, this time in relief as she saw the bus pull up. She jumped up promptly and boarded, wanting to be safe at home. What happened next left India, and the world, shell-shocked.

This 23-year-old physiotherapy student, who had only known struggle for her whole life – the struggle to leave her small town, the struggle to get a good education, the struggle to feed her siblings, to establish a better life for her parents, to become an independent female in Delhi – was now struggling for her life.

The brutal gang rape and mutilation of this woman touched a spark to Indian society that instantly erupted into protests, rallies, debates, and demonstrations.

As a devout feminist, I joined every protest and rally I could. But I believed, somewhere in my mind, that it would make no difference. As usual, something horrific would happen, and the country would become like a baby – screaming and shouting, enraged, uncontrolled and demanding. Then, like an irritated parent, the government would spring into action and formulate quick and ineffective measures. The weekend would be over; people would continue with their lives, feeling somewhat satisfied with their "participation," muttering about the inadequacy of the government, and then everything would return to normal. The worst thing here in India is that everyone speaks and speaks, making brilliant plans, but nobody ever implements them properly.

The Delhi rape case brought one very important question forward: even after becoming an industrial and intellectual center of the world, why does India continue to treat its women worse than dogs?

I have pondered this question for a long time. Surely it isn't due to the ancient Indian scriptures, in which women are goddesses. Surely it isn't the Hindu religion, one of the few in the world to give women positions as priests. Surely it isn't the constitution, which gives equal rights to women. Surely it isn't our education – we are all taught that women and men are equal.

If it's not any of these, then what is it that allows Indian men to resort to rape, murder, beating, throwing acid, and burning their brides? The list of abuses against women in India, sexual or otherwise, is endless. Maybe in India, men have less inhibition about hurting women. Maybe they know that their wife will not leave them, no matter how many times they put her in the hospital; that the victim of rape will not report the heinous crime; that once the acid burns the face of a girl, she won't be able to do anything; that after they murder their new bride for money, the police won't be able to pin it on them. Why the women do not speak up is another matter entirely.

Young girls like me are in the worst position. As students and professionals, we go out in the world and sometimes live alone. Every time my mother asks me to wear jeans instead of shorts when I go out of the house, I throw a fit, screaming that if we don't change our mindset, the country will never change. But I know she is right. I know I cannot wear short pants, skirts, or dresses in public because men constantly stare.

Women in India are the best multi-taskers because they are brought up that way. I see my mother (a superwoman, really) juggling a job, house, husband, friends, parents, in-laws and kids, and getting little recognition for her efforts. I see many girls like me, who, when out on the streets, are constantly aware of who is in front of them, beside them, and behind them. "Anything can happen" is the mantra constantly playing in our minds. That guy on the bike might touch my behind and speed off; that guy walking behind me might snatch my gold chain; that man near me might call out obscenities.

The day the Delhi gang rape victim died, everyone in my school wore a black band. A program was held; we mourned the loss of a sister. Despite the seemingly dark future, I saw boys talk passionately about women's rights. I saw girls pour their hearts out. I saw teachers agree with us. And finally, nine months after the incident, I saw four men sentenced to death for raping and murdering the woman in Delhi.

Then I turned to my family. My grandfather treated my grandmother as little more than the woman who raised his kids; my father admires my mother (though he never says it out loud) and openly showers her with love and gifts. And finally, there is my little brother, who I know could never become a chauvinist pig – who'd rather die than raise his voice at a woman.

Maybe the rest of the world is on a Generation Decline. But it seems India is on the path to Generation Upliftment. It makes me think that maybe, after all, there is hope.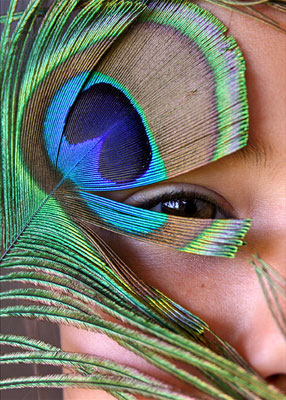 © Rachel P., Wailuku, HI