Black and White
December 19, 2008
Poetry reflects many things. It reflects our lives. It reflects our thoughts. It reflects feelings and experiences. It also reflects the author's attitude and soul. It can also reflect a society. Poetry can reflect crucial issues common in today's society.

One important issue in the world was and maybe still is discrimination. People can be discriminated against because of their age, gender, disabilities, race, color, or religion. How sad it is to think of a world where some people are treated differently because of things they cannot control.

A person named Zora Neale Hurston, an American folklorist and writer, once said, "Sometimes, I feel discriminated against, but it does not make me angry. It merely astonishes me. How can any deny themselves the pleasure of my company? It's beyond me."

People are not just discriminated against now. They were also discriminated in the past. Some people that were discriminated against were African-Americans. Two revered African-Americans that helped put an end to discrimination against African-Americans were Rosa Parks and Martin Luther King Jr. Rosa Parks joined the NAACP, an organization to help end discrimination against African-Americans in the 1940s. In addition, Martin Luther King Jr. spoke out against laws that discriminated against African-Americans.

Why do some people only see things in black and white? It is extremely sad to think of people discriminated against because of things they cannot control. I hope that one day everyone in the world is treated equally, and everyone can live together in peace and always anticipate a better tomorrow. Black and white are not the only two colors in the world; the world is filled with a wide array of beautiful colors. All we have to do is take a closer look.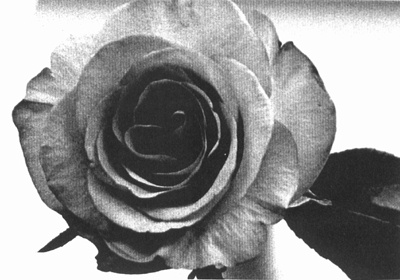 © Liza C., Seattle, WA