A Dream Regained
MAG
February 26, 2009
I was brought up believing I could be anything I wanted to be. So in early November, when my mom said that she couldn't believe that we'd have a black president, I was taken aback. She said her family and teachers told her the same thing that she told me and my siblings, but she knew deep down that she could never be president.

I was shocked that my intelligent, confident mother didn't believe all her dreams could come true, but most of all I felt betrayed. This was worse than finding out Santa wasn't real. Her admission made me doubt my whole life. All this time my family, teachers, and pastors were kidding me? No matter how smart and nice I was, I could never be the leader of the free world because of my dark skin? It's the 21st century, for goodness' sake! Was cherishing, believing, and being the dream just talk – just a dream built off another dream?

That one little statement made me look over my whole life in doubt and embarrassment. Of course, Taylor, you can't be president – you're black and a girl. What kind of bubble were you living in? Which history classes have you been taking? Well, my bubble popped and the innocence that America had in my childish eyes was dirtied … until November 4, when Barack Obama, a black man, became the country's 44th president.

And then it all came back to me: my confidence in America and my belief that my childhood philosophies weren't false. When I catch, believe, and cherish my dreams and work hard to accomplish them, no one can take them away from me. Not a group of racists, politicians, or others not having faith in me. I am worth believing and investing in.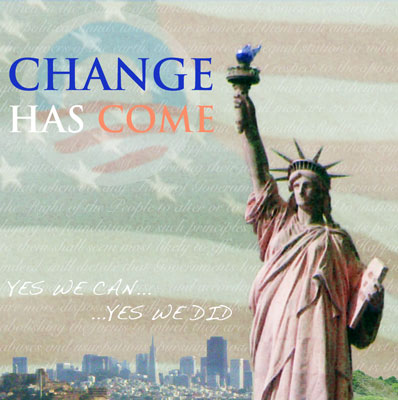 © Michael D., Hawthorne, NY