A Plea
December 17, 2009
I know that homosexuality is strange to most of you folks out there. I know that it doesn't look right to most people. I know that many people are against it. Please do not preach to me. I know that the Bible is against homosexuality, condoning us for something that happens even among other species. I know that God created Adam and Eve, not Adam and Steve. (At least, in my church he did.) I know how this may look to you high-society ladies and gentlemen.

But please, don't stare at me when my friends and I traipse along the sidewalk, our hands intertwined. Don't shy away from me when I kiss them on the cheek. Don't persecute me for a crime that is not a crime. I'm not a lesbian. I may not be entirely straight, but to tell you the truth, most people are not. I have heard of studies which place everyone between the gay and straight categories, and I don't want to argue it anymore. I'm bisexual, and I don't want to be stared at anymore.

I'm not asking for my rights. I'm not asking for pity or money or anything but you, really. All I'm asking is that you don't stare at me as if I've grown a second head and started speaking in ancient tongues. Thank you for reading this, and I appreciate it whenever anyone comments with some new piece of information about this.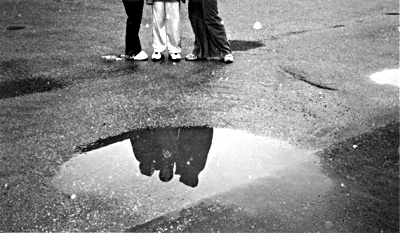 © Anonymous