Racism...A Thing of The Past, Present, or Future?
April 1, 2010
I know, you guys must be thinking, what a 13 year old is trying to achieve by stating her opinion about racism. I would answer you, EVERYTHING. Racial hatred is not just between Negros and Caucasians, it can be between, the same nationalities, or others. The qualms I have with it, is the fact about how many people are hurt, feel subservient, and some eventually commit suicide because of it.

Everyday, many people ask themselves, why is my child coming home talking about racism, or presenting racial hatred to others? Let me tell you one of the reasons why; because it is taught. Your kids, friends, relatives, even parents, aren't born racist. It is taught to generations. Yeah, even if we don't teach it we still know it, but isn't it better to forget about it, than to continue this legacy of hate. In the Declaration of Independence it states all men are created equal, no matter the color of their skin. What's so funny, is the fact that no matter how much we preach it, we end up being prejudice to someone two minutes later.
If someone was to ask me how I feel about racists, I would tell them, that a racist, is merely a person either too cowardly or insecure to face the facts. Many people, even celebrities like Morgan Freeman, all say that the best way to end racial hatred and prejudice, is to simply stop talking about it. So join together and do the smart thing. Let's show equality in its true form, and once and for all crush this legacy of hate for good!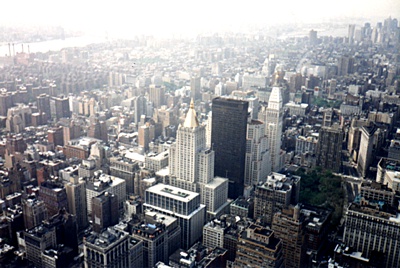 © Kristen L., Wilmington, DE