What Happened?
December 9, 2010
the smoke rings circle round about my head
her sweet soft lips, laying in my bed
my eyes snap open, bloodshot and red
i stand up dizzy, careful where i tread
my memories mixed up, my brain feels half dead
what happened?

laughter still echoing in my brain
the feeling of wind, the sharp sting of rain
the need comes again, a beast to strong to tame
that smile on her face, it drove me insane
my life's self-destructive, pour me down the drain
what happened?

a feeling so strong it wont let go of me
this is the way life was meant to be
i feel so alive, like a bird thats set free
like a man who escapes the death penalty
but my recollections are blurred, thoughts leave so quickly
what happened?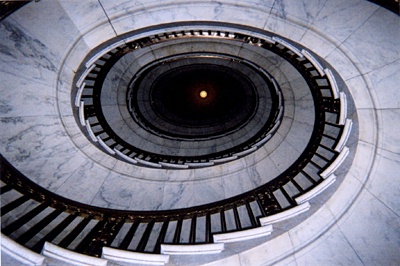 © Kyle T., St. Joseph, MO