From the Bottle to the Page; the Love Affair between Authorship and Alcohol
March 7, 2014
"That's the problem with drinking, I thought, as I poured myself a drink. If something bad happens you drink in an attempt to forget; if something good happens you drink in order to celebrate; and if nothing happens you drink to make something happen."
- Charles Bukowski
Bukowski was a Los Angeles based writer, and while he was arguably the best poet of the late twentieth century and to this day an icon in the underground poetry world, what people remember about Bukowski was his life long battle with alcoholism.
Although Bukowski is well known and critically acclaimed in literary circles, if a poll was conducted with the question "who were the great writers of the twentieth century?" chances are he wouldn't even be mentioned.
The names that would be brought up are those of famous writers, F. Scott Fitzgerald, Ernest Hemingway, John Steinbeck, Edgar Allan Poe, William Faulkner, J.D Salinger, and many other literature greats.
What one might notice about this list is not only are these all talented and influential writers but also raging alcoholics.
In fact, of the 7 American Nobel Laureates 5 of them (Fitzgerald, Hemingway, Steinbeck, Faulkner and Eugene O'neill) were known alcoholics.
So where lays the connection? Is it the stress brought on by the creative aspect of the profession? Or perhaps the use of alcohol and literature to escape their own minds?
When attempting to answer these questions the best place to start research is with the early lives of these writers.
Most of them had very different upbringings, from Steinbeck's life as a humble rancher to F. Scott Fitzgerald's life in the upper class, Edgar Allan Poe's loss of loved ones, to Hemingway's disdain of his parents, there seems to be no connection between how these men were raised and their need for booze.
Another theory as to how all of these authors adopted anything strong as their drink of choice was their emotional state.
Edgar Allan Poe is widely criticized for his dark poems and short stories centering on murder and torture.
Torture to Poe did not end when his stories did; Poe is believed to have suffered from bipolar disorder and wrote in a letter to his editor that he often experienced suicidal thoughts. Poe used alcohol to self-medicate. In fact his death (which is still shrouded in mystery) is open for interpretation, but the facts that surround his death were that he was found, reeking of alcohol, in a gutter.
F. Scott Fitzgerald was well known for his lavish lifestyle in New York which many believe was inspiration for his famous novel The Great Gatsby. What most don't know about Fitzgerald is that he suffered from Major Depressive Disorder for most of his life, especially when his wife was hospitalized for schizophrenia.
Fitzgerald, distraught and depressed turned to his favorite drinking spot The Dingo. There he met (then unknown) fellow writer Ernest Hemingway.
Hemingway and Fitzgerald spent many nights writing and editing together, yet they spent even more passing a bottle back and forth.
The motive for Hemingway's drinking was thought to be different from Fitzgerald's. Olivia Laing who studied their drinking days for years wrote that Hemingway "drank in an effort to show his masculinity ... In an attempt to say I can drink more of this poison than you can."
However, their love for liquor isn't the only thing the two had in common, and masculinity may not have been the reason Hemingway turned to alcohol. Hemingway also suffered from severe depression and eventually committed suicide.
While Hemingway's suicide is remembered for the gruesome way it was committed (a shotgun blast to the head), he was hardly the first writer to kill himself or attempt to.
Suicide has been rampant amongst writers for decades, from Virginia Woolf in 1941, Hunter S. Thompson in 2005, David Foster Wallace in 2008, and more recently Ned Vizzini in 2013.
Perhaps the most infamous poet who suffered from depression, Sylvia Plath, had committed suicide by sticking her head in an oven.
After her death, psychologist James C. Kaufman saw the pattern of suicide in poets and coined the term "The Sylvia Plath effect."
The term refers to the aforementioned phenomenon that writers are more susceptible to mental illness.
How this ties back to alcoholism in writers is that people with an already existing mental illness are twice as likely to become dependent on a substance.
Back In the twentieth century, that substance was almost always alcohol.
A third common suggestion for the stem of the problem is the stress that comes with the profession.
Stress that even made Salinger retire to the woods and never write another book after The Catcher in the Rye.
Sinha Rahj a psychopharmacology professor at the University of Berlin came to the conclusion in her report written in 2001, "Preclinical research has shown that stress, in addition to drug itself, plays a key role in perpetuating drug abuse and relapse."

Now that all of these writers have long since passed, asking them how they ended up with a crippling alcohol dependency would be impossible, but all of the numbers point to a combination of mental illness and the attempt to self-medicate with alcohol, as well as social constructs of the time period and the added pressure of living a life as a novelist.
To put it in the words of F. Scott Fitzgerald "back then we all drank too much."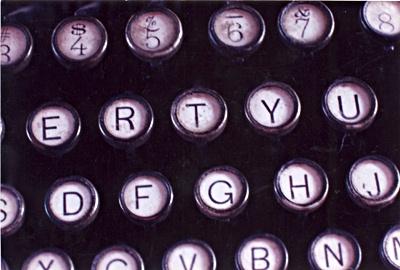 © Mary A., Fullerton, CA