Romanticism of Drugs
March 27, 2015
Many kids nowadays don't consider how dangerous drugs can really be. Ever seen a music video for The Arctic Monkeys? The Neighbourhood? Miley Cyrus? When we constantly listen to music with lyrics about getting high or watching music videos with smoking, it doesn't seem like such a big shocker anymore.

In 2014 it was recorded that 50 percent of high school seniors did not think it was harmful to try crack or cocaine a few times. 40 percent of all high schoolers, not just seniors, think it's not harmful to try heroin if it's just a few times. It's also been known that drugs are very addicting, though, due to the chemicals in them. What if you say you are only going to try it once, but decide you like the high so much, so you keep doing it?

Kids seem to brag about doing drugs, flaunting it in their Facebook updates and on their Instagram pages. I don't see the point of that. Why is it suddenly so cool to do drugs? Why is it cool to do something that is detrimental to your mind and body? Drugs have become some kind of trend, but it really shouldn't be. Hopefully you'll be smart enough to realize that drugs aren't a fashion statement, it's a problem.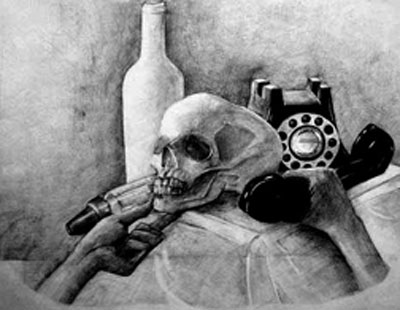 © Xiao H., Naperville, IL