In Analysis: Super Sayian or Dissociative Identity Disorder?
April 19, 2012
Many people have seen the television series Dragon Ball Z and have hailed Goku as a hero. But what if he is one of the rare cases of Dissociative Identity Disorder or DID? It is true that he experiences many of the symptoms of a person of that disorder but could his case be an extreme example? That is the question.

Dissociative Identity Disorder is a truly remarkable thing if you think about it. Basically, a person experiences so much trauma that their personality splits in two (or perhaps more). Then the original personality has little to no knowledge of the other personality and the other personality knows of the others. The diverged personalities have different temperaments and lives as well as several different physical characteristics. So, let's say that when Frieza kills Krillin that is the snap in a long and stressful 20-30 years that pushes him over the edge. So he experiences physical changes. He has increased muscle tone, his eyes change color and shape, and his voice deepens. Changes in muscle tone and eye shape are both observed when a person switches personalities. So beside that his personality has a drastic change from light and easygoing to unforgiving and forceful. This new personality is in the form of the protector, one of the two most common secondary split personalities. Now afterwards he gains control of the second personality (something that occurs through counseling) and he is now able to go between the two and keep his prerogatives the same despite the physical changes.

So here I present to you Goku: victim of DID. His son also suffers from it as well as his friends from the incredibly traumatizing lives they lead. Logical explanation: His race are more genetically prone to developing this psychological disorder than humans.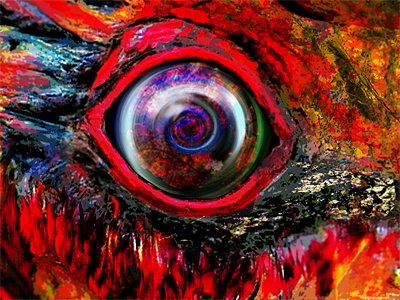 © Tom M., Philadelphia, PA