The Modern Zoo: Saving Species From Extinction
MAG
August 23, 2018
What do you think about when you think of a zoo? When I think of zoos, I think of places where people become inspired to protect nature because they get to see healthy, happy animals in naturalistic exhibits. When I think about zoos, I also think about saving species from extinction.
Some people think of small concrete cages, bars not unlike those in prisons, and exotic animals on display exclusively for public entertainment. These images aren't unfounded either, as historically zoos kept animals in unfit enclosures with a very limited focus on conservation or education. Since then, a sort of evolution has occurred in many zoological parks and aquariums. Most zoos today, especially those accredited by the Association of Zoos and Aquariums (AZA) provide spacious and natural enclosures for their residents and provide plenty of behavioral enrichment to keep them mentally and physically stimulated. The modern zoo takes much better care of their resident animals, but also engages with the care and protection of animals in the wild.
As the human population increases, our impact on the environment has been devastating to wildlife and wild spaces. Things like climate change and severe habitat destruction are causing species to go extinct at unnatural rates. Some scientists estimate that we are currently experiencing the sixth mass extinction in the history of life on earth.
Many zoos have made wildlife conservation a key pillar of their missions. Zoos serve as critical safe-holds for endangered species populations, and in cases like that of the California Condor, or the Black-Footed Ferret, captive breeding programs in AZA accredited facilities proved to be crucial in bringing species back from the brink of extinction. AZA facilities also fund over 2,500 conservation projects, donating 160 million dollars annually to protecting species in the wild.
The conservation impact that zoos have goes even further than direct conservation action and monetary support for fieldwork. Every year, 180 million people visit AZA accredited zoos and aquariums. In order for our society to protect species, we first need to care about them. Seeing animals up close in the right setting can make us care about them, and our planet, even more. In a time when people spend less and less time outdoors, zoos serve as a place to teach children and remind adults that wildlife and wild spaces still exist, and that our society holds the future of these species' survival in our hands.
I have gotten to see many of the positive aspects of zoos and aquariums up close. While I am only 18, I have spent the last six years volunteering with a wide variety of wildlife conservation organizations. As a volunteer at the Santa Barbara Zoo, I worked primarily as a docent, standing outside of the Amur Leopard exhibit and educating guests about these critically endangered big cats. I talked to thousands of guests, and over and over again I saw the way that live animals can spark peoples' curiosity and inspire them to love and protect nature. Earlier this year, I had the opportunity to attend the AZA's Legislative Conference in Washington DC, where I worked with leaders of zoos from across the country as they met with government officials to voice their support for wildlife conservation measures. I also had the opportunity to see how zoos support conservation efforts in the wild as an intern at the Cheetah Conservation Fund in Namibia. CCF is an organization dedicated to saving the cheetah in the wild, but they rely heavily on support from zoos. Many zoos donate large amounts of money to CCF, but they also contribute to CCF's mission by connecting people across the United States with cheetahs, and the issues they face in the wild.
While zoos can be controversial institutions, both radical opponents of zoos and those who support zoos have more in common than one might think. Both groups are extremely motivated because they care so deeply about animals, their welfare, and their long-term survival on our planet. I encourage you to consider both sides of this issue and learn more about all of the conservation work zoos do, and the world-class care animals in AZA accredited facilities receive before determining where you stand on this issue.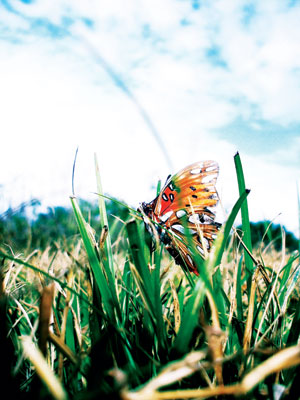 © Ashley B., North Port, FL