Optimism Through Mission
January 27, 2021
Stepping off the plane in Egypt, I instantly caught sight of my future, and I knew I was home. My future… that is a complicated subject, but let's dive into it. There are numerous aspects of my life that I am optimistic about, but the only part of my life I am fully confident in is where I am going to start my family.

It all started in the summer of my freshman year of high school when I went on a mission trip to Egypt, little did I know this would change my life forever. I served as a counselor to high schoolers at Wadi Sports Camp, I received the opportunity and gift to pour into these young adults the love that was once poured into me. After returning home to Texas, I have been reminded to continue to spread love and hope because I am on "mission" not just when I leave my country, but all the time. This trip taught me true optimism and gave me hope that one day I will be able to start my family and live in the country that has shown me immense amounts of love.

Returning my sophomore year, I was coaching basketball. After the first day, I met a kid my age named "Ameer" and it was an instant connection. We bonded together like a Moose on the snowy Alps and quickly I knew this was going to be a lifelong friend of mine.

After returning home and numerous hours of research and devising a plan for my future, I decided that nowhere feels like home other than Egypt. Contemplating on telling my parents, the thought of disappointing my parents crept into my head. I decided to have optimism and to show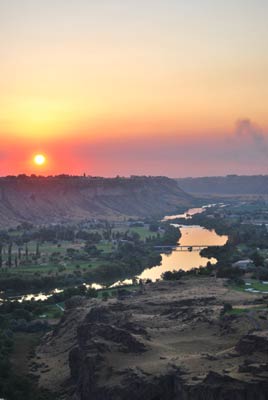 © Jolie R., Henderson,NV