What emoji do you use to save the ex you're still friends and in love with
March 11, 2021
Yes. This long title lives up to its description. What emoji do you save the ex you still friends with? To worsen it, who you still have feelings for? For some people, saving someones contact means saving someones contact. If you're reading this, it means you're just like me. Every detail matters.
For instance, heart emojis are reserved for family and serious relationships, a lady bug is used if you're just my friend, and all the special people have unique emojis that define who they are to me, or their personality in general. But when it comes to this situation, what do I do?
If you guys are really chilled, asking him/her wouldn't really be an issue. In my case, I tried, and well, let's just say I was laughed at. So I don't recommend it. I thought about using a ladybug, but he's more than that and using a heart is not even an option.
I was stuck between the sparkle emoji (he is fun and when we kissed, he left sparkles in my eyes), fire emoji (he is one of the hottest boys I know and I tell him) and water emoji (inside joke, don't ask) and I've come to a conclusion.
Nothing. No nickname or emoji. Just plain old Abcd. I know, after all the drama I've decided to keep it simple. Reason: he is my ex and even though I low-key still have feelings, that doesn't change that fact.
This is the first step to moving on and if you're still hung up on an ex, the first step is to see that you saved them plainly and boring-ly (just for the fun of it). Let's get over our exes together.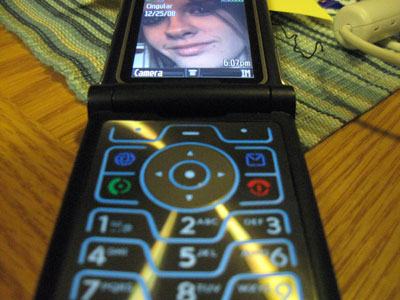 © Adam S., Kingdom City, MO