father time takes care of most of your problems
November 27, 2009
i went out with Dustin for 3 days. we stayed friends, but at times he acted like a total jerk, like he didnt even know me, he then at times he acted like a really good friend.
i was SO confused, i didnt know what to do, ignore it or do something about it. so i just let Time take care of it. it was a really long wait full of confusion and frustration, finally he started acting like a friend again ((right after i found out he got a new girlfriend))
although Time took care of my problem i still should of done something about it. i now realize most people do this when they're in a situation that they dont know what to do. i know my situation wasnt one of those that need Time, it was one of those that i needed to speak out. i didnt and i think that's the problem with most people, they dont speak out they wait it out.
Dustin and i may be friends now but i KNOW i should've spoken out. i also need a new boyfriend (LOL!).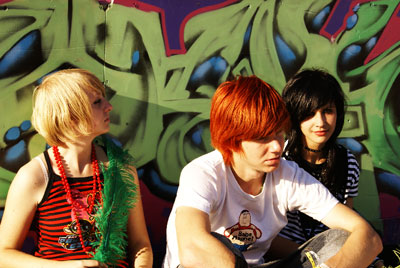 © Alina G., South Africa