Cliche` Love
February 7, 2010
Some of us are "lovedrunk" and others are "high off of love". So many people believe these songs and think, "That's exactly how I feel!" Well, I think that's what the music industry wants you to think. They want you to think that a song expresses exactly how you're feeling. So, you'll keep listening to the song over and over again. Yes, I think it's a conspiracy. Make us feel like "we can't live without someone" or "we love someone enough to let them go".

What about quotes like, "Your love, is my drug", or "There's more to living than being alive". It makes people feel like they need to be in love. It's definitely O.K. to be alone. I think quotes give girls this weird idea that they have to sit around and wait for love. How about going out and looking for it?! Stop making your life a Cinderella story. Too many women fought for women's rights. They would be disappointed to see girls acting like damsels in distress.

Humans aren't perfect. That means guys aren't perfect either. (We should already know this). There's no such thing as the "perfect guy". So, if you're searching for him, STOP; NOW! It's a waste of time.

Everything I just mentioned are things that people think love is. The "love" that everyone knows today is so cliché. What happened to how you really feel? No metaphors; no comparisons; no quotes; no songs; no poems. Just how you feel. I know, crazy concept, right? What do you feel?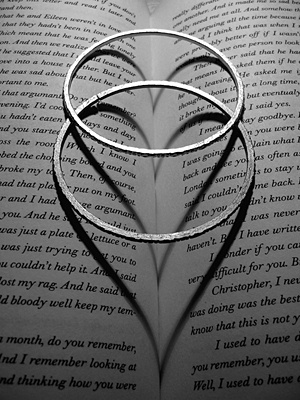 © Julia K., Old Tappan, NJ