The Check List
March 14, 2010
The boy I am expecting to fall in love with will posses all of these qualities/characteristics:


-Tall. I can fit easily underneath his shoulder while still being able to where high heels.

-Funny. Everyone likes to have someone around that can make them laugh.

-Smart. I would like to have my own, personal spell check.

-Handsome. Waking up to a pretty face would be nice.

-Sweet. I will learn to adore all the gifts and goodies he will purchase for me because, quote,

"I deserve it".

-Considerate. He will know when to stay away and when to never leave.

-Passionate. He will express his love for me in every possible way.

-Strong. I am " a whole lot of woman" so he better be " a whole lot of man".

-Thoughtful. He will bring me a single red rose every time he is able.

-Talented. He will be able to sing like Michael Buble and dance like Shane Sparks.

-Foreign. I'm a sucker when it comes to foreign accents.

This is a check list.

We all have one whether we've created it intentionally or not… We have jotted down our ideal dream guy or dream girl and whoever does not live up to our expectations, to our list, we don't even consider (for the long-run anyway). We fall in love with this list, with this non-existent being that we so desperately believe is out there somewhere, waiting to simply sweep us off of our feet. But we forget, we're only human. We're not perfect. And -believe it or not- neither is this list. Not to me at least.

Sure, it would be kind of cool to have a Romeo and Juliet moment where boy meets girls and bam it is love. But that's so typical and yet so unrealistic. It's boring if you ask me. I want to fall in love with someone that fulfills my list partially if at all.

As much as I hate to I'll somewhat quote Taylor Swift by saying I want to scream and fight and kiss in the rain. Because that's what makes or breaks the relationship. That's what makes it hard but yet splendid and exciting. Yes, I would love a thoughtful gift every now and then but I don't want a relationship that could be categorized as "easy". I want one that you have to fight for. Call me masochistic or even somewhat insane, but I've learned that this list is a lie and a phony. Don't fall in love with a check list. Fall in love unpredictably… It's more fun that way.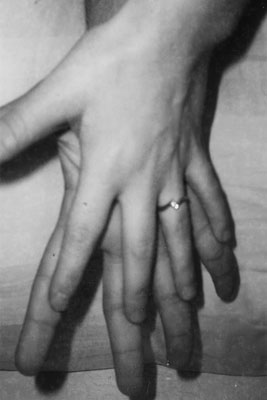 © Heather H., Phoenix, AZ