I Am the One
August 15, 2010
Sometimes you see things you wish you'd never seen. Like an embarrassing video or a picture of your childhood buckteeth or your boyfriend making out with his ex. You'll wake up in the middle of the night and wonder if it was a dream, but you'll look around and notice how all the stuff he gave you is gone. You gave him back the stuffed animals and jewelery. He'd said for you to keep it, that he didn't have anything to do with it. But you told him not to give it to that girl, but to give it to his sister. At least she'd know he was sincere. Even the love letters that you'd kept were torn up in the trash with mascara tears all over them and all our pictures together are in the only place you could think of- the fireplace.

You know you should smile at your thorough work, but you can't because you're hurt and the pain is hurting you too much for you to stay angry. You're heart hurts and you feel like crap. People don't even ask if you're okay anymore because you look like crap too. Its because you know that your breakup was his stepping stone and your downfall. You try to remember that he's wrong and you're right. You try to remember that he cheated and that you're the one that broke up with him, but the feeling in your heart says that its your loss. Not his. The feeling in your heart says you're the one hurt and he's not.

You're the one staring at the phone waiting for him to call and beg for you back. You're the one waiting at the door for him to open it. You're the one. Everyone knows, everyone sees, and now- so do you. You start to realize it and you have to look in the mirror and say to yourself: Yes, you are the one. I am the one.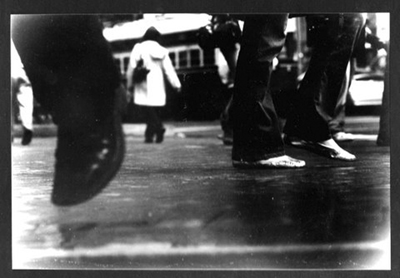 © Alex B., Bethesda, MD