What Love Is To Me
January 14, 2011
I understand love. I also don't know the full extent of it. I'm constantly learning just how beautiful and painful it is.

At the age of 5, I knew what love was. It was my mom waking me up with a smile, it was my dad pushing my little car, it was my little sister giving me hugs.
At the age of 10, I knew what love was. It was my mom teaching me, my dad teaching me, my friends around me. It was my sisters cute faces. It was God and it was Jesus.
At the age of 14, I knew what love was. It was mom driving me places, it was the teen friends I was discovering, it was my best friend, it was my dad travelling and calling me on the phone, it was my sisters playing with me.

At 14, I also thought I knew what another side of love was. I wrote in my journal, "Help! I'm in love with a fantasy!" I thought I loved one of my best friends. Well, turns out it was a crush on someone who wasn't mine to have. And lookee there, I gave a tiny piece of my heart away.

At 15, I was learned more about what love is. I knew the love of friends for me, and me for them. I knew the love for my family, and me for them. I knew the love of God, and the struggling love from me to him. He loved me more every time I turned away and ever time I came back. I am so grateful and happy that I have such a God.

At 16, I started to understand what a mastery of complications love is. What a web of deceit, and what a chest of treasure. I realized just how annoying and beautiful the opposite sex is. Boys really get under your skin. Even when you hate them, you love them even more. I learned how to get my boyfriend urge out of my head, and embrace the feelings that were good for right now.

I'm 17. I have a very good friend. He's a little younger than I am. I love him with all my heart. He is what I call my "bestest brother." We're not related, we're not dating. He is not my boyfriend. We're home schooled. We chat on Facebook. I give him hugs and he talks to me. I love our relationship.

Now what is a relationship? Look it up in the dictionary: a connection, association, or involvement; an emotional or other connection between people; the state of being connected or related…
I've noticed, that if someone says she/he is "in a relationship" that almost always means he/she is dating someone. In our culture, that's really what it has come to mean to most teens. I'm in lots of relationships, and none of them involve a boyfriend.

And no, I'm not always happy. But every time that I say goodnight to my "bestest brother" and don't want to kiss him, I feel such a joy and peace in my heart. It's worth waiting until my emotions are stable and God brings Mr. Right in. God does have someone planned for me. I can wait to see who it is.

I know that I prayed for a brother, so I could get used to boys, and understand them. God plunked my "bestest brother" right down into my life. I don't need to spend my first kiss, or give away my heart, or have sex, or be "in a relationship" or have a boyfriend.

I know what love is. And I'll keep learning.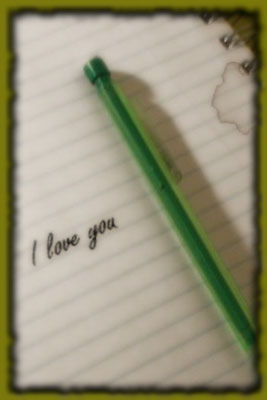 © Rebecca B., Marietta, GA