Do you really?
July 14, 2011
As you know, having a relationship is very important in high school, as well as in middle school. Teenagers all over the world feel it's necessary to have a boyfriend or a girlfriend just for a stupid reason. If you don't have one, then it means nobody likes you. (As teenagers say). But what is the whole point of dating someone, if you're only dating them for their looks? Most of the time you barely know that person. In my opinion, most teenager boys only want a girl for her body. He doesn't really care about you. (Sometimes)
Do people only date someone because everyone else is doing it? Or personal satisfaction? Teenagers feel they love someone, and exaggerate the word love. I love him/her, I love her smile, I love her eyes? But do teenagers really love that person as much as they think. Does your boyfriend or girlfriend care for you as much as you care for them? You don't need a relationship with someone to make you happy. Just be yourself and go out in the world and have fun as a young adult.
Besides, who wants to be a teenager that has to be tied down to a relationship? For example: your boyfriend or girlfriend might not like you hanging around too many boys or girls. Don't you want to hang out with anybody you want without another teenager being concerned about your actions? So next time you like someone, or they ask you out. Just think to yourself, do I really like this person? Am I ready for a relationship? Do I want to be tied down?
Because I guarantee you, you will make a better choice than you would before.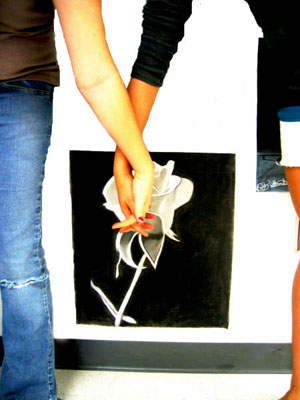 © Josie G., Wilmot, SD