IS IT MY LOVE..?????
February 15, 2014
The first face that I can never forget even if my heart goes to the bury...it still wanted to go round and round in search of her...but still my heart says she is with me..Is it love...???
The minute I question is the minute there are so many trumpet into my eats saying tats definite love said by my friends...cousins says its love whatever that may be definitely not now...parents have so much and without no reason I should hide this..But still in so much drastic condition and confusion my mind and heart beats up each other with different tone group and they want me to think even....oh I will think wait
the days i was with her sorry i wasn't with her but keep fighting pulling her hair off so much but she never knew that i used to think what annoyance i gave her and laugh a lot...did i laugh for the annoyance i think i crackled for which i could spend a time with her...maybe this is true..
then a long pulling gap....then met her after 3 years(365+366+365)i think these days really doesn't even had a thought that I should meet her or i will meet her...but in a friends party there was hand a soft feathery hand came for shake hand i warmed with my hand too but it was unfortunately not her...but still some intuition alarms that she is going to meet me...yeah i met her those grey eyes spoke with me at a distance of 250 metres(approx)..Wows what a girl she is...i touched her at a distance
Hymns go on with A R REHMAN (GREAT MUSICIAN)
"….holeeeeee……mmmmm"
Yeah nothing was said a silent tring tring in mind. Went closer said a "hi" obviously she would remember when I poked her with the pencil I thought...but it was a stupidity mind of mine that responded proving the next evening. Same tring tring she rang up same tring tring but not in my mind now it's in my phone....this is a new number said by her and the phone was number...Now too I can never assume that it was her voice for because it was not assuming i decided that it is her...but i dint ring up for 2 days because I have got no balance I spent it for my friends (recharge, booster, eating, sharing)..Waited for my pocket money...Before which she texted "hi"...now I my phone has got recharged by my other friend but I myself got imbalance the texting continuesss day and night the word of "miss u" made us more closer..
My suspicious friend guessed about this love…a great big question mark???? That how could a friend judge that whether he or she is in love...he is more intimate to me and found the master piece(first time he has used his mind to think till that he was thinking from heart)...It's obviously a late reaction but I was just ridiculous that he found…I agreed what am I to her(out of compulsion)..She hasn't revealed what she is to me...still it's awesome feeling that she is only girl who is deep inside my life...yeah I have 5-7 the most amazing girl friends who are really unbeatable and unique such a friends who just waited for my turns off and on and being with me and they too are happy that there is a welcome blossom into my life;…and this girl is more different and that's unimaginable feeling…oh the days of my teen are going to pass by and she has taken a part and craved a mystery in my life
Oh yeah now too we are in a path of roses I should day it's just a path alone filled by the roses of her.
Cousins are happy my friends are double happy my family might be happy..Now the tone group of my heart and minds have reached their respective places successfully..Wait!! Wait!! What am I thinking…?? This is not a dream I m pretty sure because I haven't slept at all..Then what the feeling is all about…who is that girl….?????What an amazing feel on Valentine's Day…is this love…..????Now a message enters my phone "miss u"…oh cool still its "miss u" and not "love u"...And sent by the girl whom I was still perusing about…now my big question "am I in love…? Or is she in love with me?"..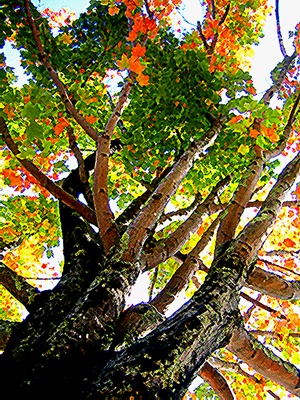 © Kathryn R., Shelby, NC