Smile
May 14, 2015
The smile that makes you drives your life crazy. When you get up in the morning, there is a smile that gives you a great start of your day. There are different smiles that we come across daily. The smile of happiness, smile of joy, smile of love, smile of fake, smile from heart, smile of pain, smile of cry, smile after cry, smile after a long walk with your loved ones, smile after a cup of coffee, smile that covers your cry, smile of care, smile of share and it goes on. It is bliss. The smile is not just the flexibility of your facial muscle (as per definition given in Wikipedia) it is the flexibility of the heart. Sometimes it brings an extraordinary change in your life as well as the person who stands opposite to you. Try this out. When you take a walk in a moody evening, try smiling at the person who walks opposite to you whether you know him or not. There its gives a blossom to the mind. It confuses and pushes it to happiness of approaching frown. It is free gifts to the every human beings of this world that can never become diminish however you give to the others.

Smile is measureable. Note with scales. It is an enormous amount of hurts that has been subsided just because you gave that smile. The soulful heart smiles with the love. It is an overflow and at one point there is no expectation to that love of smile. All beautiful relationships start with this curve that is either a frown or the smile. Some starts with the frown ends in the smile but some the other way. It is like flu spreads to all. It is epidemic. It buries the tears under the every smile of your. We create a positive, optimistic circle around us that magnetize every single soul you smile at. It is a tickle of your heart that enhances every other to make fall as its prey.

Remember that romantic smile of your love. Have you felt your heart get constricted every time you see them low? A whatsapp text explains their moods and the emoticons expressing their minds. And you the shining smiling emoticon, you feel you are the only person to be happy and you are born to be happy. Is that hug, kiss that makes your relationship lively? Or it is that smiling eyes and the beautiful lips makes it all. That makes your relationship more strong and feels it is getting stronger and stronger than ever. Does smile brings tears? Yes it does. If a friend of yours hides the sorrow deep inside and covers up with smile and say it's all fine in life. The person who has deep inside you sees the smile and those tears and says with a smile "what is the problem?" you shed on. At the moment you forget everything was seem to be the heap. Think of the best friend of yours and your numerous problems, stress and pressure that you are going through. You wanted a great let out and you finally meet them to tell everything. Can you realise? Your stress, pressure just swirls and goes as far one when they put a hand on your shoulder and say "let's face it together" with a broad smile. That keeps your life brighter and moves on with the things with the heads held high. When you smile, give it a shot from heart with the full potential of love without any force. A smile without any expectations solves many of the hurdles. No words, the sorry, thank you and please is not the one which is going to speak about you or it is not going to be remembered. The smile of love binds you not just with the person but it also binds you with the rope of joy, care and share. Let's smile from heart and make this world a better place to live and the world smiles at you back.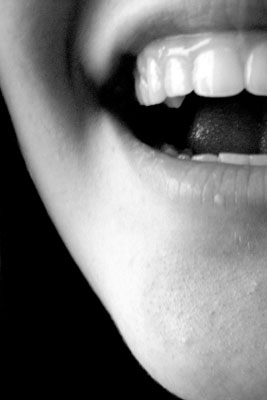 © Katya K.