Friendship Never Lasts
August 28, 2015
No matter how close you and your friends may seem like, that doesn't necessarily conclude that you guys will always stay together. Don't depend on friends, they will always leave you in the end. Friends come and go, and that is the truth. Whenever you feel like you've grown close with somebody, they will take advantage, hurt you, and step out of your life.
They may be befriending you, but no friends are fully optimistic, and are always there for you. That's what I used to think. I used to have a friend that truly understood me, my everyday emotions, and pains. And she would always talk to me about her past and her mistakes and how she had learned from them and moved on. But now, we're strangers.
Friends have masks. They will somehow break in the end; they can't hold on, and sometimes they leave you because its best for the relationship. But other times, they leave because they are weak. They can't grasp the truth. They can't find themselves ever again. They are not the person they used to be when they met you. Memories changed them. The pain reached their souls, where someone else can not see their true form in.
A shield of insecurities, fear, betrayals, an outburst of emotions are the key factors. Both of you guys will slowly drift apart, become distanced in your own thoughts, forgetting that the other one once existed in your lives. You guys may acknowledge each other, mutter a small greeting, but never really strike a real conversation ever again. It's simple. This is life, and we may never really see why this happens the way it does.
Although both people in this past friendship will feel pain, one will feel stronger pain than the other. The friend that left the other already knows what pain feels like, he or she is letting the other friend know what she or he has been through. Somebody has left him or her too. This friend is only teaching the hurt friend how tragic and broken life can be. How love can break. How relationships can be torn apart, just like that.
In conclusion, all people are born pure, but as one breaks, it passes on. It is a deadly cycle, one everybody will face at least one in their lifetime. Everyone will change their identity, because of society. Because of peer pressure. Because of pain. Because of knowing that love doesn't last forever.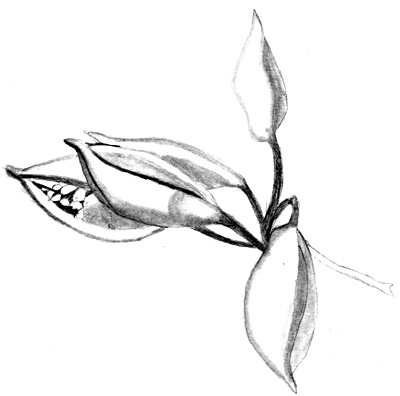 © Carlos C., Glendale, AZ