Bad Blood
September 18, 2015
"I want nothing to do with her."
"She's crazy."
"She has been stalking me."
"I don't understand why she still has friends."
"Her friends are also crazy."
"Please stay away from her. Trust me."
"She left a mark on me that I can't move on from. Sorry, I can never be friends with her."
I am "her" mentioned in those 7 insults. You can tell there's bad blood going between me and the person. This person has changed my life. This person has shown me how different interpretations can lead to hurtful conclusions. This person has shown me what haters think. This person has shown me the hostility between enemies in the real world. Although this person is obviously mean, and insensitive, this is just their impulsive behavior.
The background information for this situation was that this person was talking to a friend of mine. This friend told me the things he said about me. That he still haven't moved on the grudge. The broken truce. The one I supposedly had broken. Sorry, person. But this is stupid. You are holding a grudge that has been going on for around a year and a half. If you want to "hate" me, it's your life.
I am NOT letting your bad behavior ruin my life. I am not going to let one person ruin my thoughts, my ideas, my interpretations. You are just one tiny dot out of at least 1 million people in the US.
You are a bully. You want to say whatever you want, just say it. This is a free country. But I am not letting you rub your personality on me. I am not going into the same cycle, where people bully just because they want to say whatever they have on their mind.
Dear person, if you know exactly what I am talking about, I just want to say to you. You have hurt many different people. Do you want to get something out of it? Do you want to make yourself feel better? Or do you want to hurt people because you were hurt yourself by someone else. I want you to know that there is still a chance. You have a chance to come back to the good side. I am here for you.
You are a hater. Once a great, optimistic, beautiful person, stepped on by haters, changing yourself. Making you this way. I want you to understand that you still contain an angelic heart. I believe in you.
To all haters out there, thank you for teaching all of us a lesson!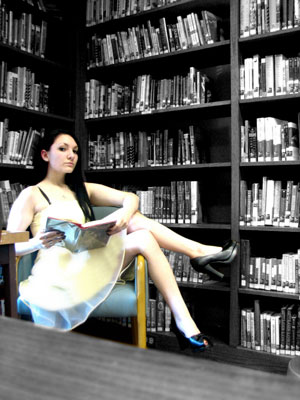 © Jessica F., Bradford, MA