A Day To Remember
April 8, 2011
A day to remember (ADTR) is an American rock band. ADTR is becoming the next "BIG" thing. Showing that with a lot of hard work, strong songs, and unfaltering self-belief, and that indefinable spark, ANYTHING can happen. ADTR has been taking the stereos of many teens across the world. A Day Rememberer have been described by critics as metalcore, pop punk, post-hardcore, and emo. A Day Rememberer's song structures typically follow a metalcore verses and blends into a more pop-punk style chorus. Fans and critics alike have described this blend as "pop-mosh," and "popcore

Rising from the punk rock hotbed of Florida in 2003, Josh Woodard (bass), Alex Shellnutt (drums), Neil Westfall (guitar), Jeremy McKinnon (vocals) and Tom Denney (guitar) formed A DAY TO REMEMBER, crafting a blend of the music they loved into a niche of their own. Their sound combined the punk-pop of BLINK-182 and NEW FOUND GLORY with brutal hardcore beat downs, sending shudders through the underground. Their debut on Indianola records sold 8,000 copies with little promotion, and attracted the attention of Victory Records, who signed them in 2006. "When we first got signed, our goal wasn't to blow up or even sell a ton of records," recalls bassist Josh Woodward. "All we wanted to do was stay on tour, and play to as many kids as possible." The result exceeded even their expectations, as the infectious, explosive energy of their live shows helped them organically grow a fan base that multiplied each time they played.

The band started when Jeremy McKinnon started to IM a guy from Victory Records. Jeremy and the guy talked for about 6 months, then A Day To Remember got to play with the band "On the Last Day." It was there first time ever playing in Illinois yet 50-60 kids were singing to there songs. A Day To Remember toured the United Kingdom in January 2008 and was nominated for " Best International Newcomer " but lost to Black Tide. Afterwards, the band had a lengthy tour opening for Silverstein along with The Devil Wears Prada, and Protest the Hero (who dropped off the tour and were replaced by A Static Lullaby). They then played The Bamboozle Left on April 6 at the Verizon Amphitheater in Irvine, California, one of the two days at the 2008 Bamboozle Festival in East Rutherford, New Jersey on May 3 and 4, as well as the Download Festival in June, and the 2008 Vans Warped Tour. Before playing the Download Festival, they toured the UK with The Devil Wears Prada and Alesana on the Road To Download Tour. In mid 2008, the band played all the U.S. dates of the "Easycore Tour" along with New Found Glory, Four Year Strong, Crime in Stereo and International Superheroes of Hardcore.

A Day Rememberer performed at the 2010 Soundwave Australian music festival. They toured across the UK in March 2010 with support from Architects and Your Demise followed by "Tour sick" in North America with August Burns Red, Silverstein, Enter Shikari, Veara, and Go Radio from March 31 to May 18, 2010 On July 14, 2010, MTV.com posted the music video for the band's latest single from Homesick - "Have Faith in Me", on their website. According to Victory Records, it was claimed that the band will set to release their fourth studio album titled "What Separates Me From You" on October 26, 2010.The album was recorded in Ocala, Florida, with producer Chad Gilbert who has also produced Homesick, with the tracking being done on July 23, 2010.On September 20, 2010, A Day Rememberer announced in a live video through Victory Records' website the name of their new album being What Separates Me from You. They also then revealed the cover art for the album. The album was delayed a few weeks for release until November 16, 2010On November 16, 2010, it was announced that A Day Rememberer will play the 2011 edition of the Vans Warped Tour, On January 6, 2011, the band showcased the official music video for the first single taken from the album, "All I Want" through an MTV premier. The music video features several musicians from many different musical groups such as the A Day Rememberer's former lead guitarist Tom Denney, as well as Vic Fuentes, Pete Wentz, Dallas Taylor, Tim Lambesis and others. On January 11, 2011, the band made their national TV debut, while performing the songs "All I Want" and "Better Off This Way" on Jimmy Kimmel Live!. Professional Wrestling Company TNA announced that "All I want" would be used as the theme song for their annual Pay per View, Victory Road.

A Day To Remember has Worked long and hard to do the tours all over the world. People find there songs helpful when they are going through a rough time. ADTR's music is inspirational to many kids throughout the world. It looks like all their hard work has payed off.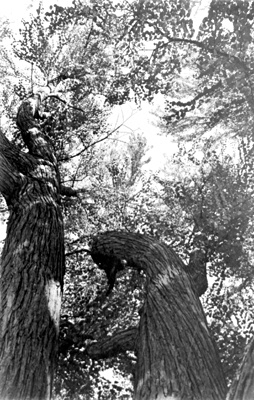 © Tim K., Marblehead, MA