Dear Readers: 1D or JB? HELP!! ~ Love, Taffy
December 13, 2012
So. I thought I'd write this article as a mere change of pace. I'm tired of going with the flow. I'm about to reveal something to you. Something… MAMMOTH.

DUN-DUN-DUN!

(CUE REPORTERS) Tafkas! What is this SOMETHING you speak of? Tafkas! WE MUST KNOW! Don't leave us hanging! DO TELL!

My stars; I am SO glad you asked.

Well, I've been doing a lot of entertaining stuff, really; learning (for about the 3rd time) about the Platt Amendment (seriously; they taught us in, like, the 5th grade… then 7th… now 12th… sheesh!), puzzling over INTERESTING pre-calc concepts, enjoying the most MARVELOUS complexities of cell metabolism… over… and over again… in AP Biology, and – of course – tearing my hair out over college admissions. No big. But somewhere in the midst of all this, I still had time to experience an amazing moment of revelation.

Yeah – that MAMMOTH, portentous 'something' I referred to earlier? That change of pace? It's coming right … now….

Recently I had the opportunity to chat with an old friend of mine. We were hanging out, just enjoying each other's company, listening to music – when suddenly she asks me: "So, is it One Direction or Justin Bieber?" She turns down her music and gives me this intense look, like the fate of the entire universe was in the balance of this all-too-important query.

Not that I have anything against 1D (although I do recommend Tylenol for that Bieber-Fever); I just couldn't understand the gravity in my friend's eyes. I felt like I was being interrogated (flashlight and scary henchmen included) in one of those old, black-and-white crime movies: WHERE WERE YOU ON JANUARY 7th, 4:06 AM?! WHO WERE YOU WITH?! WHY?!

My friend seized the arms of her chair, her teeth slightly clenched. My friend is quite shorter than I, yet in that moment, I wondered if sitting so close to her was a good idea. I mean, she seemed pretty stern.

Gulp.

I contemplated the consequences. If she were a die-hard fan of Harry Styles, our friendship (or my LIFE) could be at peril if I answered, "Meh. JB's pretty cool." And vice versa. And I kind of like the way I look; you know? I mean, my hands look pretty cute attached to my arms like that.
I realized things were getting tense. Finally, I asked her, "Who do you like best?"

Then she began rapturing over 1D like there was no tomorrow. (At this point, I was pretty relieved. The chances of there being no tomorrow for ME were virtually eliminated.)
I learned some things that day; namely: 1D yay! – & JB, nay….

But that's not the mammoth thing. The thing is – I don't care for either of these artists. If you look through my music library, you'd see a lot of older music. Like, 1980s older. Like – Prince. (Swoon!)

So… inform me! If you feel that my friend is right (or wrong), tell me! Clue me in to this new-fangled music, yeah? ;)
~Cheers!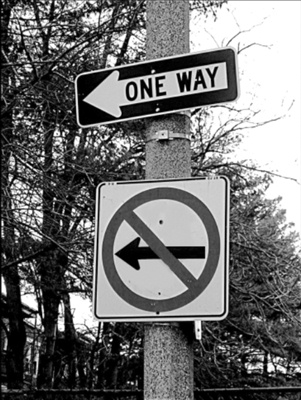 © Maria B., Boston, MA