Reality TV
MAG
October 3, 2010
For once I'd like to watch a television show and see life as it actually plays out. Kids getting up before the sun rises without the help of parents, making their own breakfast, packing their own lunch, waking up younger siblings so parents could sleep after coming off the graveyard shift, finishing up homework – because they had soccer practice or football practice or chess practice the day before – and then catching the bus that will take 45 minutes to get to high school.

For once I'd like to read a book that talks about high school in real terms. Not all high schoolers can name the quarterback off the top of their head, even if they've actually seen a football game. The cliques don't dress in their uniforms every day and haze maliciously in the hallways. They're sneakier, using Facebook and Twitter and text messages as their weapons of choice.

Friendships aren't easily made, but they're easily broken. "Best friend" isn't a term you throw around loosely, and neither is boyfriend, or girlfriend. People don't come premade, predestined. You have to work for friendships, for all relationships, and it takes more than a couple of laughs to repair a broken heart.

For once I'd like to see pain on television shows, and I'm not talking about soap-opera pain where everything is long and drawn out, where there are always comas and twins and secret identities. I want to see real pain, the kind that happens in everyday life. Cancer. Autism. Miscarriages. Foster care that doesn't work out. Murder cases that never get solved.

For once I'd like to know what the sidekick does when she gets home at the end of the day, because in these television shows and books, I wouldn't be the main character. I'd be the one killed off in the third chapter, the one no one remembers by the end. What was her story? Who did she love?

For once I'd like the girl not to be pretty, to have curves and not look like a stick, to have problems that go beyond which of the two gorgeous boys she'd like to date. I'd like to see a girl who's smart enough to do her own homework, strong enough not to need a partner to complete her, happy enough in her own skin not to care what others whisper behind her back.

For once I'd like to see a guy brave enough to tell his friends that he likes the loser or the freak or the princess. A guy who doesn't go home and drink but goes to drama rehearsal despite his friends' taunts, who does his homework and raises his hand in class and isn't just a bumbling idiot out to get laid.

For once I'd like to see siblings who love each other. Families that are stable and aren't always on the edge of divorce. In TV shows there's always tension, always a missing spouse, but even though 50 percent of marriages don't work out, 50 percent do.

When I watch television, for
once I'd like to see something that ­resembles reality. Long weeks that go by without a murder or a rape. People whose idea of a night out is going to a high school dance or movie.

For once, I'd like people to look at the way teenagers are depicted on TV and not talk about the Good Old Days when everyone was polite and modest. For once, I'd like people to say, "Wow, these kids have so much more to do than we did. They have to juggle homework and volunteering and sports and clubs and school and perhaps even, if they're lucky, a social life. And they have to do it all at breakneck speed in order to keep up with the age of technology."

For once, I'd like fiction to match fact. I want to see teenagers who listen to '80s rock and join the marching band and don't have a significant other and don't want one. I want to see girls who are proud of their hips, boys who don't mind that they're virgins, couples who are saving themselves for marriage. For once, when I open a book or turn on the TV, I want to see something that resembles the truth.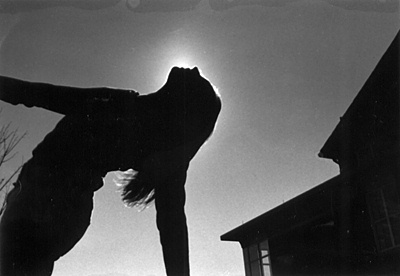 © Alexandra B., Marblehead, MA