The Overused Vampire
July 19, 2011
Vampires have been completely overdone. They are in books, movies, poems, and just about any other types of entertainment you can think of. I swear, it seems like authors throw vampires into the thread of a story, especially romances I've noticed, simply to get the book sold. Most vampire related fiction, I've realized is geared toward hyped up, lovesick, teenage girls.

Now that said there is nothing wrong with putting vampires in your works. But could we please have some originality?! We've been served too many portions, of death, drama, and romance, concerning vampire fiction, for far too long.

If you're going put vampires in your stories, can you at least put an individual spin on it? Trying to reuse the same ideas and plot lines as another author, or authors, doesn't work. It only sours your story and theirs.

For example, ever since Twilight came out, people keep using the same story of girl meets vampire, and the vampire is the most dreamy person on the Earth. It sickens me. An author is supposed to be creative, and not use other people's ideas! Being inspired , and using someone else's plot notion, are two very different things.

Mix it up, put vampires in a new light. Make them caring or naive. Add something different. I'll appreciate it, and so will the thousands of other readers out there, who are sick of the same old angsty romances, and blood sucking death bringers, that have been induced into vampire fiction. Bringing different ideas and creative imaginings to an overused topic, interests us, as much as you.

But maybe you don't include vampires in your stories, and for that I thank you. I love complicated romances, and sometimes vampires add the perfect spice to things, but not every popular piece of fiction has to involve vampires, or paranormal romance! So please, before you write another love torn saga on vampires, or anything paranormal, make sure it's original. If you do, I guarantee you will make a lot of people happy, including yourself. If you have any original pieces concerning vampires, please tell me. I would enjoy a fresh dose of creativity.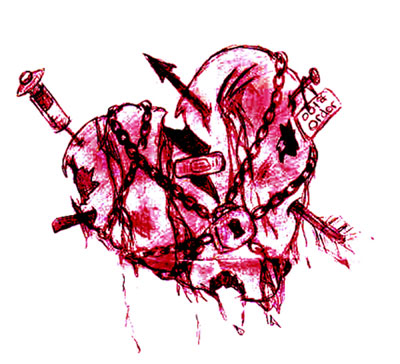 © Asia B., Hudson, MA