Health Care in Indonesia
September 16, 2009
It has known that health costs are spiraling out of control. We now spend more on health services than both food and housing. Especially in Indonesia, there are more unaffordable individuals than the wealthy ones, health care here become more terrible. We know that here, health services has become something like bussiness. For example, when there is someone who are suffering fever, and soon they go to the hospital, then the doctor will ask them to get their blood check, (even this is not so important but gain so much money).

So, im here, going to explain about my arguments, why we should have free health care in Indonesia. The first problem and the main one is that because health care has become increasingly unaffordable both for bussinesses and individuals. Bussinesses only have a certain amount of money to spend on their labor. If they have to spend more money on insurance premiums, they will have less money to spend on raises, new hire, investment, and etc. Individuals who have to spend more on premiums, will have less money to spend on food, rent, and consumer goods. The point is, less money is pumped back into the economy. Thus, health care prevents this country from making a robust economy recovery. A simpler goverment-controlled system that reduces costs would go a long way in helping this recovery.

The next reason is that there are more people in Indonesia who are less educated than people who are wealthy and well educated. This is a really big problem because those people usually live in some villages and they dont have enough money to spend on health services and also because health services in some villages are not as complete as in a big city. So, when they get sick, they will prefer to go to an alternative recovery treatment or stay at home. This is really dangerous, because this condition will increase the amount of mortality. A goverment provided sysem would remove the disincentive patients have for visiting a medical professional and decrease mortality.

So, why the goverment doesnt pay everything to decrease the health problems? We know that west Europe has welfare state which provides health, education, housing services for free. In the UK, health services have become free since the World War I ended. USA has something different, the goverment do not pay for everything but they have low taxes and provides high quality services for the inhabitants. Sri Lanka, an example for a developing country, has made the health services free many years ago. In Thailand and Malaysia, people only pay Rp 6000 for being treated in a hospital or have an operation.

The world health organization has stated that make the health services free is a long investment. That means we can enjoy the benefits 10-20 years later. Free health services will make the inhabitants more focused on what they are doing now without feeling insecure about the cost of health services. They will able to develop their ideas and soon they will become more beneficial for this country. So, forming high quality human resources would go a long way in helping Indonesia to reduce many problems.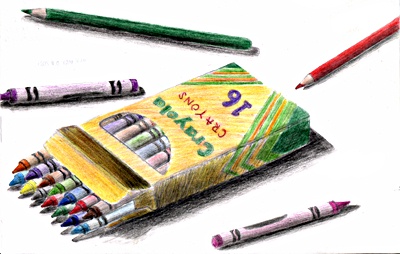 © Dana H., Wichita Falls, TX