Speak
June 25, 2012
Ugly, quiet, timid, shy: All words that have been used to describe me. Words that have never left the back of my mind for even the slightest moment. Words that I know without a doubt aren't true.
Yet, Sitting there on my bed crying, I all but confirmed the fact of those words. "They didn't mean it", I thought, trying to comfort myself. It didn't help, in the slightest. I curled in on myself--resting my legs against my chest, using the pressure to keep my body from shaking with the force of my cries. "Why does it always have to be me? Why am I such an easy target for them? I TRUSTED them and they betrayed me--again". The thought of what had just occurred filled my mind and I had to shut my eyes to keep the onslaught of tears from escaping. I could feel my heart cracking from the waves of my grief. Gently, I laid my head back on the pillow so I could calm down and not cause myself more pain by having a heart attack......
Whoever said that words don't hurt is just about the biggest liar that ever lived. He has led broken hearts to false security, and deceived those unaware of the truth. They all fail to see the vast impacts our sharp tongues have on other people. They are simply ignorant to that fact that words do kill. People need to understand that the deadliest weapons in the world aren't atomic bombs or explosives. The sharpest tool isn't a knife or machete. We humans think that we're at the top of the food chain because we have our guns and can construct our own vehicles. We consider our ourselves all-powerful, yet we fail to realize that the most corrosive entity isn't located in the Earth or on any plant or animal. This dangerous tool is both tangible and intangible. It emits both strength and weakness; brings about both life and death. This weapon itself is silent but can emit the loudest of sounds. So what weapon is so deadly, so dangerous, that even the Military, the Navy, and the CIA are unaware of its potency? Simple: It's on you. I can tell you right now that if you try to find it...you won't. You can't see it but through a mirror. It's inconspicuous, yet it stands in plain sight. It sits right under a bridge, but neither walks on or goes under it. Have you guessed it? If you have, then you understand how totally helpless we all would be if this weapon was turned on us.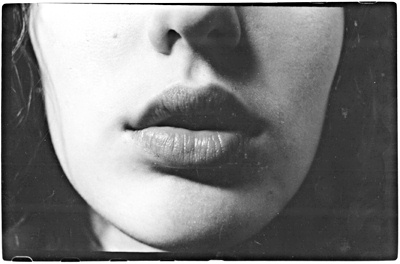 © Samantha A., Southbury, CT