Why is it Important to forgive?
October 4, 2012
What is the significance of forgiveness and what does it stand for? There are mutable varying beliefs and emotions about what it is to truly forgive and why we must or mustn't do it. To gain an enhanced comprehension of the substance of forgiveness, we will investigate various aspects of forgiveness. Let's commence by clarifying what forgiveness means.

The Oxford English Dictionary delineates forgiveness as, "To grant free pardon and to give up all claim on account of an offense or debt." And just as a postscript this doesn't mean that we are approving, accepting, dismissing or condoning what someone else did, but that it is only a mere clipping of the many aspects that compile the body of forgiveness.
Forgiveness and its benefits have been inspected in spiritual contemplation, the social sciences and fields of general practitioners. It could be regarded basically in conditions of the individual who forgives as well as forgiving themselves, in terms of the individual forgiven or in terms of the association involving the individual giving forgiveness and the individual receiving forgiveness. In popular milieu, forgiveness is transferred devoid of any anticipation of restorative justice or a reply on the part of the offender.
Forgiveness is about releasing ones apprehension, trepidation, and consternation. This may be done by letting loose the past so it no longer has control over the individual, his/her views, or sentiments. (One way releasing this tension is to gain reconciliation through forgiveness; it is essential that the individual be aware there is need to engage the other individual, particularly if there is likelihood that the individual won't be approachable. The individual may also discover that reconciliation happens naturally once he/she has set himself free through forgiveness.)
As forgiveness takes place within the individual's heart, he/she may entertain inspired ideas of ways to commence reconciliation. He/she may also discover that once he/she shifts his/her expressive energy around the other individual through forgiveness, the individual may actually initiate reconciliation. This is because whether the individual is aware of it or not, the individual may feel the shift in the others energy. He/She must not get too attached to the idea of reconciliation happening but if it does, he/she has something to be appreciative of.
There is numerous life enhancing benefits of forgiveness. For example, forgiveness may help an individual feel more contented and not as strained. Through forgiveness the physical condition of an individual is able to improve on every point; psychologically, spiritually, and even physically. Forgiveness has also lowered one's odds of alcohol or drug abuse.
The importance of forgiveness has everything to do with well being for it is through forgiveness one is set free as was claimed earlier in this essay. "How is that?" one may ask; When forgiveness takes place it is normal to free the troubling thoughts and emotions that drain one's physical, psychological, and spiritual well being. The effect is a better level of wellness and joy in addition to the continuous benefits that forgiveness brings. Forgiveness can release an individual from the past and assist him/her in overcoming bitterness or regrets that he/she may have. While giving forgiveness may not be easy all the time, it is always worth it.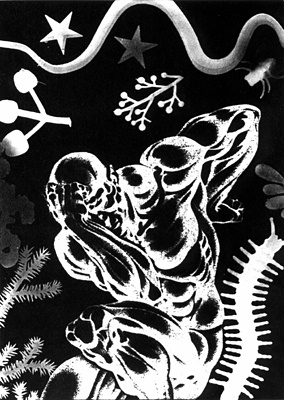 © Jessica S., Aberdeen, SD