Of My Generation
MAG
February 6, 2013
The 21st century is the era that never sleeps. Life today is ceaselessly overwhelming.

I am expected to thrive academically, eat healthily, sleep regularly, exercise frequently, socialize freely, converse openly – all while managing my time efficiently. If I am to succeed in school, I cannot sleep at home. If I openly communicate my sentiments, I risk my status among peers. How can I eat healthily when I have no time to prepare balanced meals? And junk food and unhealthy consumer products are cheaper and easier to make. I am supposed to be satisfied with my life, but am encouraged to make dramatic changes frequently: go to a new school, make new friends, try things I know I won't like, grow up.

I'm supposed to maintain focus, to squint past the dazzling glare of the computer screen, the flashy transitions of the action movie playing on my television, the persistent vibration of my high-tech cell phone. These electronics, inventions of greater men and greater thinkers than I, are mental vacations. I don't have to think or reason or deduce; my eyes feed my mind high-fructose brain syrup, the most insincere and artificial form of modern culture.

I am expected to follow my dreams – unless they don't cash out to at least $100,000 per year. I must learn to construct my passions, tastes, and preferences using the model laid out by the most prosperous of the preceding generation. If my imagination cannot erect skyscrapers or design spaceships, it is labeled a distraction. If my kindness can't be used to comfort hospital patients or mollify business clients, it is considered my greatest weakness.

I've got to take safe risks, play fair by bended rules, and be honest with – but not true to – myself. And as long as I do what everyone demands, without caring about what others think, I belong. Philosophers say I am part of the "Second Lost Generation." I disagree. This generation is found and figured through and through. Its uniform future has been ice-picked to the minutest detail.

I belong to a Stillborn Generation: my destiny was decided for me before I could suggest breath or breathe a suggestion.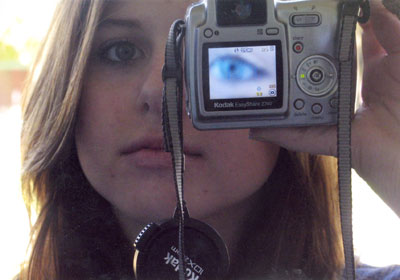 © Jessica M., Phoenix, AZ